Are you a BAD Boss?
"Not bad meaning bad, but bad meaning good", in my Run DMC, old school, 80s hip hop voice LOL. This is a line used to describe the greatness of their (late) DC Jam Master Jay in their hit song Peter Piper.
LL Cool J also declared "I'm Bad" when describing the greatness of his lyrical abilities.
"You wanna try me? First you better learn how to rhyme
I'm the pinnacle, that means I reign supreme
And I'm notorious, I'll crush you like a jelly bean
I'm Bad"

"A good leader is a person who takes a little more than his share of the blame and a little less than his share of the credit." -John C. Maxwell
Today, October 16th is National Boss Day. In 1958, Patricia Haroski, an employee at State Farm Insurance Company in Deerfield, Illinois, registered the holiday with the United States Chamber of Commerce. She designated October 16th as the special day because it was her father's birthday. Her intention was to show appreciation for her boss and other bosses. She also hoped to improve the relationship between employees and supervisors.
Like Patricia, I want to celebrate the real BAD Bosses today on National Boss Day! The spotlight is not on horrible bosses today. I'll save that for another time.
A Bold, Authentic, Dedicated (BAD) Boss is worthy of praise!
Bold – confident in their abilities and handles challenges with courage
Authentic – credible, genuine, and sincere
Dedicated – competent in their role and committed to their work
Well, B.A.D. Bosses today I honor you!! You help employees excel and businesses flourish. You are one of the reasons your staff love their jobs. You are part of the reason customers return and profits increase. You are essential. Thank you. YOU ROCK!!
If you are ready to elevate and you are wondering how to become a BAD Boss, this is also for you!
5 Ways to Be a BAD Boss:
Communicate clearly, regularly and respectfully with your staff.
Get to know your staff individually and be sure each has the clarity, tools, and support needed to succeed.
Provide ongoing feedback that not only highlights areas for growth but also recognizes assets and strong performance.
Empower your team instead of intimidating or micromanaging them.
Continue to prioritize your own professional development and self-care.
"The best executive is the one who has sense enough to pick good men to do what he wants done, and self-restraint to keep from meddling with them while they do it." – Theodore Roosevelt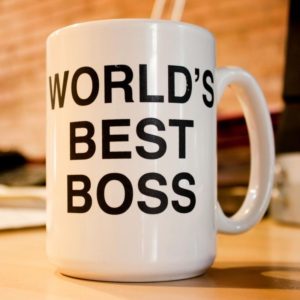 Nicki Sanders, MSW, CEO, is a Leadership and Career Strategist who helps mid and senior level women leaders develop the confidence, competence, and credibility to lead with authenticity and boldness. She has an extensive background in leading multi-disciplinary teams, developing and managing programs, and forming public-private partnerships. She is a college professor with a passion for teaching and mentoring the next generation of leaders. Nicki is an accomplished supervisor, trainer, and group facilitator who has merged her Master of Social Work degree and over 20 years of diverse work experience into a thriving business. Nicki Sanders Leadership Consulting assists companies in expanding their influence and impact by enhancing employee recruitment, increasing employee morale and performance, and decreasing employee turnover. Nicki is a travel and cupcake lover who also enjoys reading, listening to music, and serving her community.