Annie Liao Jones of Rock Candy Media says she's sick of being pigeonholed as a "female CEO." Here's why.
I'm not your girl boss. I'm your boss.
Now that that's out of the way, can we talk about how we got here? I'm 110% grateful for the fact that my company, Rock Candy Media, is about to celebrate its 10-year anniversary. I also love that I am at a stage where women ask me for guidance and I'm in a position to provide it.
But the road it took to get here is not all that it seems. The dirty parts aren't publicized, so I'm fixing what I can. Along the way, you'll see how I, and other women like me, are flipping the script on getting pigeonholed as a "you glow girl female CEO" instead of what I am: a founder and a CEO. And a damn good one.
For one, encourage younger women to not to hold back by offering success stories without using the word girl or even female to precede all the titles of the people you want to highlight. This proactive reach for equality will plateau if women as CEOs are always looked upon as "female CEOs" as opposed to just CEOs.
I never once had that mindset. When I discovered my passion (business development) while working in commercial printing, I truly never thought about being in a male-dominated industry. I just wanted to kick ass.
Was it harder for us (women) to get where we wanted to go given systemic sexism in the business and entrepreneurial worlds? Yes. But I also suspect that you won't be treated the same as other employees if you become the top moneymaker. Freedom from micromanagement was my driver then, and I became the top salesperson. I learned that in my career, I would always be competing with myself for that freedom. That keeps me from pigeonholing myself, which would be my true downfall. The historical trap is there and set, but don't buy into it. I can't claim to speak for all women in business out there (although I expect we all can relate), but at the very least I'll say this for myself: Stop calling me a female CEO and just show the world and the younger generation what I am.
Secondly, our stories aren't meant to end with "You did it, girl."
It sure as hell wasn't that pretty along the way. Here's a glimpse into the uglier parts of my story over the last 10 years:
I made the heart-over-head decision to start my agency at the pinnacle of my career. Who walks away from that much money? At a certain point, more money does not make you happier. Growing up in Plano, Texas, I never had the grass-is-greener mindset. I'd never known more miserable rich people in my life. In hindsight, that was one of my biggest childhood blessings.
I chose the path of no regrets, which is why I always have respect for business owners who take that first leap into the unknown when the stakes are always high. My parents also took a big risk, coming to the U.S. poor. They defined what a strong work ethic was for me by becoming an American success story. If they could chuck it all and move to another country and make it—all under the pressure of achieving the American Dream—I had to prove that their fight was worth it. (The irony is they wanted me to have a job with a 401k, but that's another story.)
I grew Rock Candy Media so quickly in a single year that I was fined $20,000 for not transferring from a sole proprietorship to LLC quickly enough.
I did something really dumb and got lucky. I created an iPhone app that was revolutionary at that time, with a team I assembled in Argentina. Mashable put Rock Candy Media on the map when they announced it the top nonprofit app in the country. Then I had to figure out social media. Since I learn by doing, it's another reason I don't have time for this gender binary mentality. You're a business owner and you're just getting things done to achieve your goals.
Business owners make so many personal sacrifices that are just a waste of time to explain to others. Even the best friend who's now a world-famous pediatrician doesn't understand the immense responsibility we carry around. For example, during my eight years of marriage, I started my business. As it grew, our relationship crumbled. With more success, the emasculation I didn't envision affecting me actually did. I left my husband while my daughter was too young to remember. Looking back, I think it was the best thing I could have done for her.
My story won't end until my biggest motivator disappears: people telling me I can't do something. Whatever path life takes me on, I know it will be one of purpose and authenticity. After all this time, I will not compromise on being myself, which is outspoken and utterly unfiltered. And I'm not okay with being referred to as a female before the CEO.
It's all well and good for people to be reminded that the business world is tougher on women, but not to the extent of defining them as a "woman who made it." Call them what they are: people who overcame all kinds of challenges. CEOs who took risks. CEOs who started too young. CEOs who made dumb mistakes. CEOs who kept going. CEOs who do it differently. CEOs.
I didn't learn to live this fearless life and be reckless and daring in my business just to be called a female success. So I'm calling you out. My truth, or whatever you want to call it, is that I will always keep it real and try to be a positive influence on all genders to stand up for themselves. If nothing comes of it, I have already found worth knowing my 10-year-old daughter can Google me and see what I've done.
"It's really cool to have a mom like that," said my little genius in the making.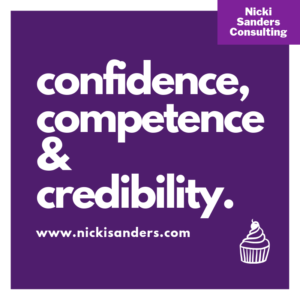 Article originally appeared on Fast Company.