September 11th – We Will Never Forget
The terrorist attacks on September 11, 2001, changed America. Almost 3,000 people were killed in those four hijacked airplanes, the Twin Towers in New York City and the Pentagon outside of Washington, DC. The country had not experienced death and destruction of this magnitude on American soil since the Civil War. Our collective safety net was shattered and the way we govern, travel, and experience the world as American citizens changed forever. Despite the pain, sadness, anger and fear, the country united. I believe we emerged stronger.
As I reflect back on the horror of that day and the weeks and months that followed, I realize that America is at another pivotal point in modern history. I hope that the pain, sadness, anger and fear leading up to this presidential election somehow subsides and causes us to once again shift how we interact with each other. I am not making a direct comparison between 9/11 and the election. I am pointing out that we have the opportunity to change course and improve and unite in a new way.
I wish for America as a nation on 9/11:
More allies and less enemies
More empathy and compassion 
Less hatred and divisiveness
More respect for science and care for the planet
Less religious distortion and abuse
More safety and safe spaces for people of color and oppressed populations
Less stereotyping and discrimination
More shared power and opportunity
Less sickness and death 
More humanity and less playing politics 
We CAN do and be better!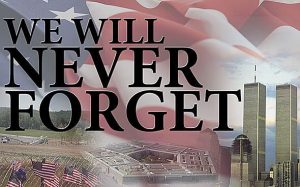 Nicki Sanders, MSW, CEO, is a travel and cupcake lover with an aptitude for authentic connection and career design. She has an extensive background in developing and managing successful programs and leading high-functioning multi-disciplinary teams. She is an accomplished professor, coach, trainer, and group facilitator who has merged her Master of Social Work degree and over 20 years of diverse work experience into a thriving business.  Nicki Sanders Leadership Consulting helps businesses recruit and retain the best employees and helps women in mid-level management design the careers of their dreams.
© 2020 Copyright Protected. ALL RIGHTS ARE RESERVED.