Thanks to the generosity and compassion of all the donors, sponsors, ambassadors and volunteers of our 11th Annual Pack A Purse™ Drive, we collected and distributed 1,051 purses with toiletries and 58 cosmetic bags and wallets. to 24 youth serving organizations. Our amazing team of volunteers sorted, filled, and packed hundreds of these purses at our Purse Packing Party on December 16th. We could not provide these special holiday care packages in purses to teen girls in foster homes, group homes, and homeless shelters without all of YOU.  We can never truly express the depth of our gratitude. THANK YOU!
RECIPIENT ORGANIZATIONS:
Glory Soldiers Global*
Loving Arms*
Angels of Addiction*
Greater Washington Urban League*
Regional Institute for Adolescents and Children in Catonsville*
The Omni House Glen Burnie
The House of Hope Glen Burnie
Sasha Bruce Youth Work
Catholic Charities of the Archdiocese of Washington
WIN Family Services
Covenant House Washington
Sasha Bruce Youthwork
Board of Childcare
BEST Kids
Challenger Independent Living Program
Family & Youth Initiative
Waxter Children's Center
Laurel Boys & Girls Club
Hearts and Homes for Youth
National Center for Children and Families
Prince George's County Department of Social Services
Child and Family Services Agency
Grassroots Crisis Intervention Center
My Sister's Place
*New 2017 Agency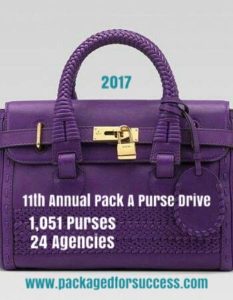 SPONSORS
Glory Soldiers Global
The Maids of Central Maryland
Ms. Biz
Girl Power of Montgomery County
Kelsey's Kloset
It's Beauty and Braids
AMBASSADORS
Lisa Stearns
Rolena King
Lauri Rodich
Linda Crosby
Katrina Foreman
Laila El-Asmar
Vondale Mack
Jacqueatta Dixon-Shanklin
Karen Parker
Lynn Walker
Latisha Lee
Bianca Mathis
Jacquetta Dixon-Shanklin
Ayana Douglas
Tami Dabney
Wanda Tyson
Christine Thomas
Tia Dolet
Monique Washington Jones
DONORS
Nicki and JaMai Sanders
Katina Myles
Angie Britt-Douglas
Katrina Foreman
In Memory of Deborah Smith
Lisa Robinson
Rouyan Burrill
Queen Champion
Laila El-Asmar
Diane Jackson
Karen Holmes
Maryland Belles 2023 AAU Girl's Basketball Team
Girl Scout Troop 992
Girl Scout Troop 2539
Chesapeake math and IT Academy South Umoja Club
Steve and Elizabeth Wagoner
Community United Methodist Church
New Vision Church Sister 2 Sister Women's Ministry
Ms. Biz
Girl Power of Montgomery County
IHPOC
Business Women's Network of Howard County
The Maids of Central Maryland Customers
Full Circle Marshall Arts
Christine Thomas
Coldwell Banker
Annie Foster Ahmed
Cohn & Reznik
Sisters of Ruth Chapter 720
Shirley Hargrove
Felecia Smith and Goodie Girl Bags
Cassandra McKnight
Outreach Christian Center
KJH Consulting LLC
PURSE PACKING PARTY VOLUNTEERS
Carolyn and Arthur Harris
Diane Jackson
Chris Sanders
Kisha Giles
Jackie Reeves
Lynn Walker
Leslie Dockery
Wendy Wilson-Peoples
Karen Marshall
Renee Speight
Jordan Speight
Daphne Floyd
Veronia Taylor
Latisha Lee
Sharlyn Gray
Chris Thomas
Colleen Lee
VOLUNTEER DELIVERY DRIVERS
Laila El-Asmar
Carolyn and Arthur Harris
Sabrina McClean
Latisha Lee
SAVE THE DATES:
12th Annual Pack A Purse™ Drive: November 1, 2018 – December 3, 2018
Purse Packing Party: Saturday, December 8, 2018
11 YEAR GRAND TOTAL: Because of YOU, we have collected and distributed 6,129 purses to 60 organizations over 11 holiday seasons (2007-2017).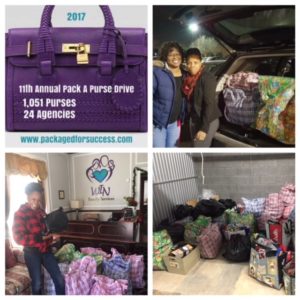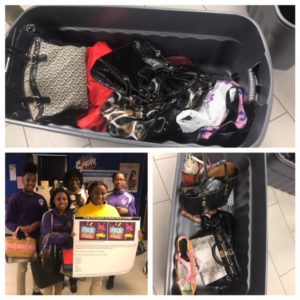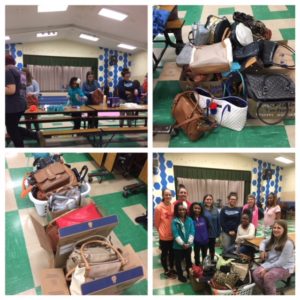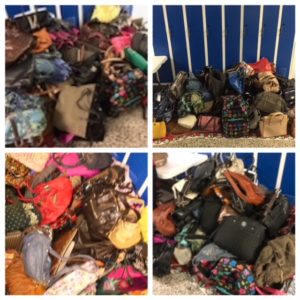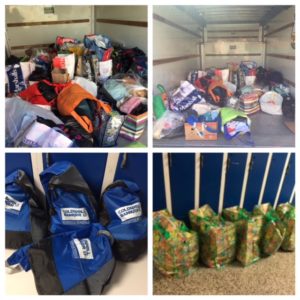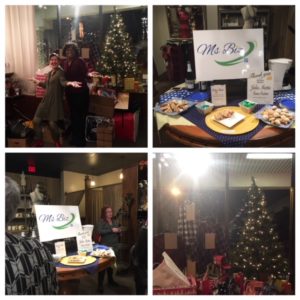 Nicki Sanders, The Packaged For Success Coach, is an Adjunct Professor with an extensive background in developing and managing internship programs. She is a skilled program manager, coach, trainer, and group facilitator who has packaged her Masters of Social Work degree and 20 years of work experience into Packaged For Success, a full-service training and professional development company.
© 2017 Copyright Protected. ALL RIGHTS ARE RESERVED.