My awesome business coach, Dr. Linette Montae, posed a question on Facebook that I want to pose to you.
Question of the Day: What's one thing you could learn from your high school self?
The thing that I can learn from my high school self is to ASK questions. I have always been very independent but as a teen I asked more questions than I do as an adult. Not just the "how does this work" type of questions but the "can I" and "will you" type of questions.
I have been procrastinating on sending emails and letters explaining my services and "asking" potential new clients for their business. I am a serial procrastinator but not in this area. Before the advent of the internet, I mailed many letters "asking" for a job and/or internship with positive results.  What happened?

Action Step:  Send at least 5 marketing letters (by email or snail mail) by October 7, 2013.
Training Topics:
Positive Youth Development

Foster Care

Life Skills/Independent Living

Transition/Preparing For the Future

Leadership and Advocacy

Academic Empowerment

Career Exploration and Workforce Development

Volunteerism/Civic Engagement
I would love to hear your recommendations on youth service agencies, schools, mentor programs, and churches that can benefit from my services. Thank you in advance.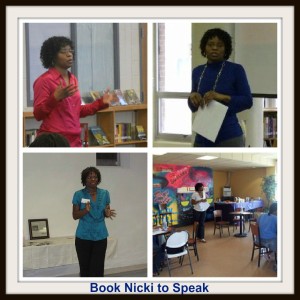 Nicki Sanders, Chief Visionary Officer of The Teen Toolbox, is a Life Skills Expert who uses her Packaged For Success™ programs to help clients set goals for life and create a road map to reach those goals. Ms. Sanders is an experienced case manager, trainer, and administrator. She offers professional development training for both youth and adults. Ms. Sanders holds a Master's degree in Social Work and has fifteen years of direct experience with a diverse array of clients in residential, school-based, and community based agencies.
© Copyright Protected. ALL RIGHTS ARE RESERVED.