Today we continue our National Foster Care Awareness Month blog series on teen males with the interview of another foster father with KidsPeace.  Bob O'Connor and his wife Coco have been foster parents for 23 years.   They have had short-term placements, long-term placements, and provided therapeutic foster care and respite care.   They have been foster parents to about 10 males.  Currently there are 2 teen males and 3 children under the age of 4 living in the home.  Mikey has been with the family for 10 years.  Mikey will turn 21 and age out of the system at the end of the month.  Mikey's biological sister aged out of care last year but is still with the O'Connor family.  Both earned IEP diplomas.  Nick is 18 years old and has been with the family for four years.  He is interested in mechanics and will earn an IEP diploma.  Bob knows that life can be tough for youth who age out of the system without support.  He says he has never put anyone out and believes that there is great benefit in New York allowing youth in therapeutic foster care to remain in the system until age 21.
Bob understands the emotion and work involved in being a foster parent but wants to get rid of any negative stigma.   He describes himself as tough but fair.  He says the number one rule in his house is "good gets good and bad gets bad".  Bob was  a disciplined athlete who did not smoke, drink, or use drugs and he doesn't allow that behavior in his home.   He joined the foster care community later in life.  He is a 74 year old "big guy" who likes to arm wrestle youth soon after they enter the O'Connor home.  He says he looks a lot younger than his age and is in great physical shape.  Bob was able to work hard and reap financial rewards but wants us to remember that you don't have to be rich to impact a child's life.  He grew up with "good parents" who were poor but supportive.  He retired in 1995 and now lives full-time on a large property with a big home that once served as his family's weekend home. He loves that the children are able to play outside and is proud that he was able to build a batting cage for them.
Bob prides himself on treating all children the same.  He says he has not treated his foster children any differently than his two adult biological children.  One of his major goals is to get the children off the many medications they are prescribed when they enter his life.  Despite challenges, he has been able to do that.  In fact, Mikey had his final court case on the morning of our telephone interview and Bob reported that even the judge was emotional as she recalled the journey Mikey had traveled and how well he is doing today.
Bob is fully aware that youth need more than a high school diploma to succeed in this economy.  He believes we can better support teen males by ensuring that they all have marketable skills in an area that they enjoy or are good in.  He wants to see more emphasis on helping youth develop a trade or open a business — especially youth who are not academically high performing or have intellectual challenges.  Bob believes in the potential of all youth.  His philosophy is that you can't change the past but you can push it aside, do the right things, and become what you want to be.  We are grateful that he chooses to open his heart, share his wisdom, and create lasting change in the lives of children.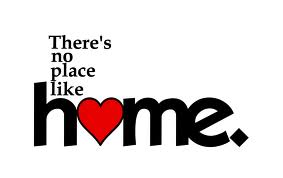 Nicki Sanders, MSW, Chief Visionary Officer
The Teen Toolbox provides youth portfolio development and civic engagement and academic enrichment opportunities to help teens set goals for life after high school and create a road map to reach those goals through its PACKAGED FOR SUCCESS™ Programs.