Sandy Saperstein. PhD, is a Lecturer in the School of Public Health at University of Maryland, College Park and a Senior Associate for Research and Evaluation at Sharp Insight, LLC. Although her leadership skills were evident when she served as a safety patrol in elementary school, Sandy didn't consider herself a leader when I first approached her about this interview. She thought of leadership in terms of titles and she said that she has actively spent her career avoiding titles like manager. Looking back, she now thinks of her leadership experience as focused on facilitating professional development. Sandy has a natural ability to teach and loves helping people learn new skills.
As a youth, Sandy was unsure what she wanted to do when she grew up. She is a first-generation college student who attended a high school that prioritized sports over academics. After spending years hiding her intelligence in high school, Sandy completed her senior year of high school at a community college. When she left community college and went away to college, she thrived in an environment where she was surrounded by smart people who didn't hide their intellect. She began her college career with a major in business/accounting and quickly realized it was not a good fit. She had an interest in allied health and knew that she wanted to help people. Sandy pursued her Master's degree in Occupational Therapy because of the mix of art and science. She appreciated that when she entered Occupational Therapy school, learning mattered even more and her classmates subscribed to a common mission, knowing that everything they learned would be applied to real people to help them regain independent living. One thing that she enjoyed about her work as an occupational therapist was that she had the ability to treat her clients individually and come up with creative ways to support them in getting back to their lives.
Because Sandy had a terrible internship experience, she made it her mission to ensure that other interns did not have the same experience. While serving as an internship supervisor, Sandy tailored her students' experiences to their individual skill levels and needs. She was determined to meet each student where they were, while at the same time, making sure that they could meet the demands of the workplace after graduation.
After 15 years of diverse work experience in the occupational therapy field, Sandy went back to school to earn a doctoral degree. She entered her PhD program in Public and Community Health and was probably the oldest student in her cohort. She also worked as a Research Assistant while enrolled. Sandy believes that as you get older, it gets easier to accept that you don't know everything and to ask for help.
Sandy is naturally curious and has always made it a point to share new knowledge and skills with her coworkers. It is this sharing of knowledge that may have ultimately led Sandy into education. In her first job as an occupational therapist, employees were required to teach what they learned in conferences to their colleagues. Sandy found that teaching was a skill she possessed when one of her teammates informed her that they were always able to understand the material based on the way she taught it. Sandy has been teaching at the college level for over a decade.
What Sandy learned from the punitive leadership style of her internship supervisor is that you have to figure out how to get through difficult experiences. You must learn how to cope and you also need to learn how to communicate effectively to try to address the issues. She also learned that sometimes you can't fix what is really broken and that sometimes you have to have an exit strategy when working for companies or managers that are a bad fit.
The advice that Sandy has for women in leadership is to stop apologizing because women tend to apologize too much – even when they have done nothing wrong. She also wants women in leadership to learn to project confidence even when you don't necessarily feel confident. Two things that have helped her in her career are optimism and enthusiasm. Sandy believes that being optimistic that everything will work out and showing enthusiasm for your work are contagious—and this can be a real asset in the workplace. She also believes that it is important for leaders to recognize and appreciate the people they are working with and that the recognition and appreciation are more impactful when they are specific and timely, rather than just a rote "good job."
As a Public Health professional who has had to shift to online teaching and help clients shift their evaluation activities due to Covid-19, Sandy encourages us all to recognize that this is an unprecedented time in our lifetimes, where the decisions and actions we take can mean the difference between life and death. We need to acknowledge the difficulties and challenges of the situation and flow with it as best we can. We've got to be extra mindful of what is happening in people's lives—we don't know what issues our students and clients are facing as they practice social distancing—and empathy goes a long way. She also wants to remind us to follow the science and seek reputable sources of coronavirus information.
Sandy feels that she is good at practicing self care. Since she realizes that little things bring joy, she has consistently added walks, workouts, sketching, and even playing a ukulele to her self-care plan. Sandy's favorite dessert is ice cream and she loves all things chocolate.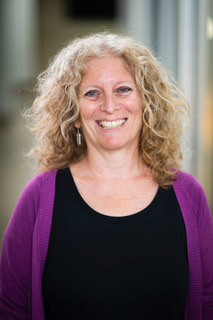 Nicki Sanders, MSW, CEO, is a travel and cupcake lover with an aptitude for authentic connection and career design. She has an extensive background in developing and managing successful programs and leading high-functioning multi-disciplinary teams. She is an accomplished professor, coach, trainer, and group facilitator who has merged her Master of Social Work degree and over 20 years of diverse work experience into a thriving business. Nicki Sanders Leadership Consulting helps businesses recruit and retain the best employees and helps women in mid-level management design the careers of their dreams.
© 2020 Copyright Protected. ALL RIGHTS ARE RESERVED.