An Internship Consultant can help you avoid internship program pitfalls.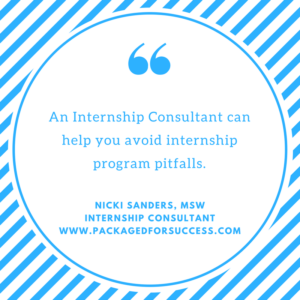 Focus on the information necessary to determine if an internship program is a viable option for your company.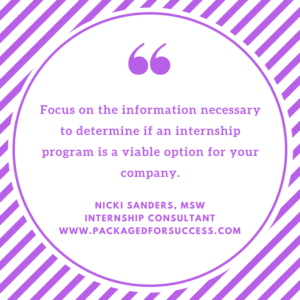 Don't overlook older interns.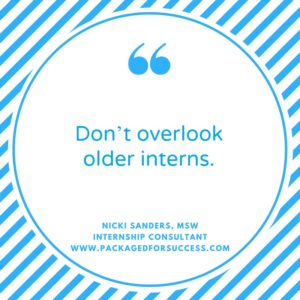 Consider the barriers that may prevent your internship opportunity from being accessible to all applicants.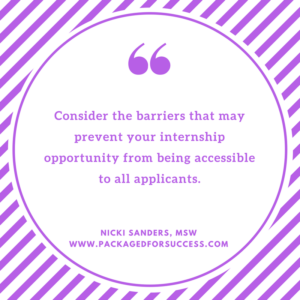 Internship programs allow communities to improve their ability to compete and excel in an increasingly global economy.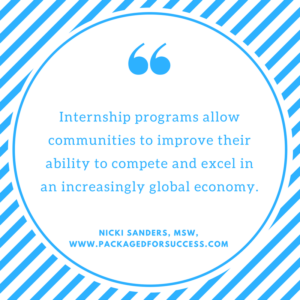 There are college graduates also seeking internships.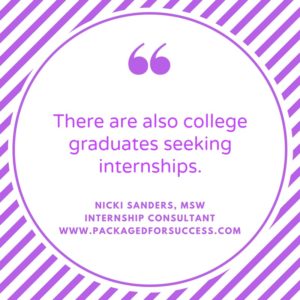 Nicki Sanders, The Packaged For Success Coach, is an Adjunct Professor with a passion for business and career development. She has an extensive background in developing and managing interns and successful internship programs. She is a skilled manager, coach, trainer, and group facilitator who has packaged her Master of Social Work degree and 20 years of work experience into Packaged For Success, a full service training and professional development company.
© 2017 Copyright Protected. ALL RIGHTS ARE RESERVED.