Internships have become standard practice – some believe even essential – in building a successful career. As a result, the internship field is extremely competitive.  Here are 5 ways to find the best intern:
1. Decide
Determine why you need an intern and set clear internship goals. Decide the tasks and projects intern will complete, duration of position, where they will work, who will supervise them, and if they will be paid or unpaid.
2. Research
This is a very important step that should not be overlooked. Instead of following the crowd or promoting your internship in random ways, spend time researching the schools, websites and social media outlets, publications, events, and organizations that increase the likelihood that your perfect intern will find you.
3. Recruit
Do not assume that the most qualified students will find you. Do not assume that your position will be filled immediately. Select the best outlets and start the recruiting process early.
4. Interview
A resume is not always a true representation of a person's qualifications. An interview will allow you to determine whether the student can perform the duties of the position and whether they fit into your company culture.
5. Offer
The probability of attracting the best and brightest is increased when you offer a valuable learning experience. Even if you offer an unpaid internship you can offer other benefits that may include a transportation stipend, networking opportunities, or a monthly lunch paid for by your company.
Original article published on LinkedIn by Nicki Sanders.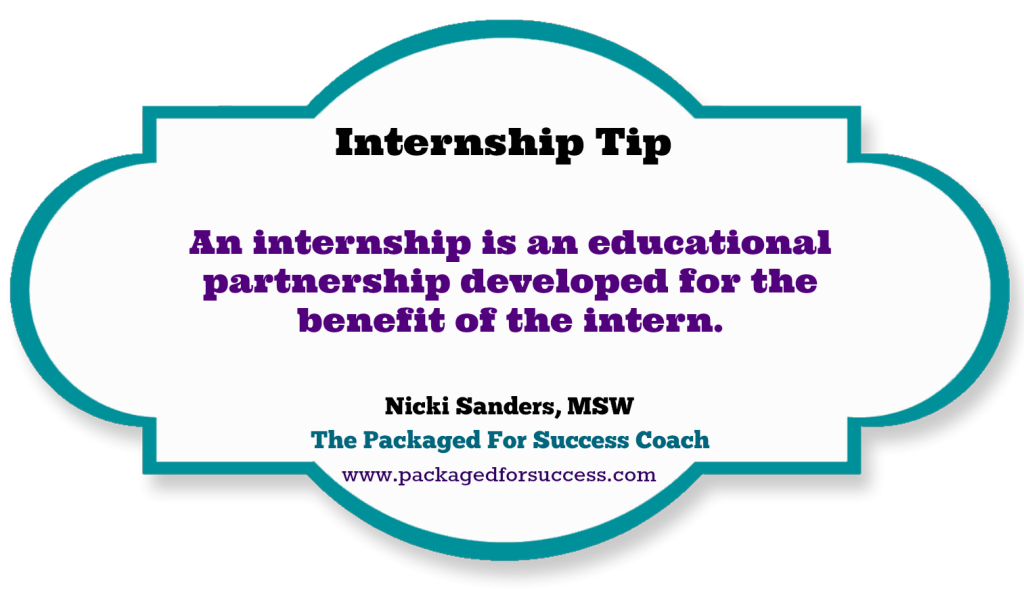 Nicki Sanders, The Packaged For Success Coach, is an Adjunct Professor with an extensive background in developing and managing internship programs. She is a skilled program manager, coach, trainer, and group facilitator who has packaged her Masters of Social Work degree and 20 years of work experience into Packaged For Success, a full service training and professional development company.
© 2016 Copyright Protected. ALL RIGHTS ARE RESERVED.