IMPORTANT: I am out of the office today and Monday to celebrate my milestone birthday. We are closed from April 7th through April 10th, 2023.
Sending Good Friday and Resurrection Sunday love and light to all who celebrate. Happy spring break and Easter Monday to all those on spring break.
Happy Birthday to Me!
RELATED:  Welcome to April
You can follow my birthday countdown this week with new daily videos on my social media pages highlighting empowerment messages through my t-shirt selections.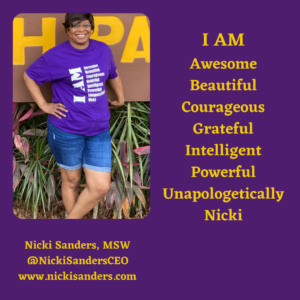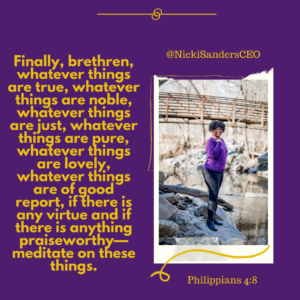 Nicki Sanders, MSW, supports high-performing women of color in social work leadership in developing careers that feed their hearts, minds, and wallets. As Founder and CEO of Nicki Sanders Leadership Consulting, her mission is simple – to eliminate toxic workplaces by developing skilled, empathetic, and goal-oriented leaders who have the vision, support, and resources to create a culture where business prospers, and employees thrive individually and collectively. Nicki has an extensive background in nonprofit management leading high-functioning, multi-disciplinary teams, volunteer recruitment and retention, and social impact programming. She is an accomplished professor, coach, trainer, and group facilitator who has combined her gift for authentic relationships, Master of Social Work degree, and over 20 years of diverse work experience to create a life and career aligned with her values and purpose. Nicki is a lover of cupcakes, travel, and 80's hip hop and R&B music.
© 2023 Copyright Protected. ALL RIGHTS ARE RESERVED.