Our Annual Pack A Backpack™ Drive was a success.  Thanks to our amazing donors, we were able to collect, pack, and deliver 55 backpacks and duffel bags filled with personal hygiene items to 3 agencies that support teen boys in foster homes, group homes, and homeless shelters. THANK YOU!!!
RECIPIENT ORGANIZATIONS
Prince George's Department of Social Services, Independent Living Program
Hearts & Homes for Youth
Adoptions Together
DONORS
Sharon Lucasi
Clyde Jackson
Andrea Imafidon
Lori Wysocki
Angie Britt-Douglas
Nakia Jones-Mack
Katrina Foreman
Carolyn and Arthur Harris
Christine Thomas
Nicki and JaMai Sanders
Ambassadors
Christine Thomas
Katrina Foreman
Carolyn and Arthur Harris
SAVE THE DATES – 11TH Annual Pack A Purse™ Drive
Collection: November 1, 2017 – December 4, 2017
Purse Packing Party: December 9, 2016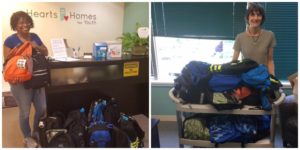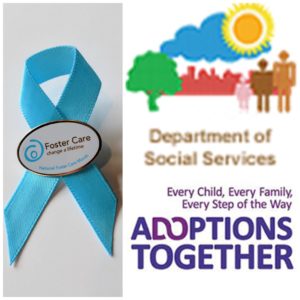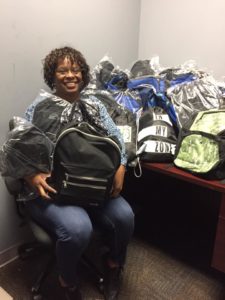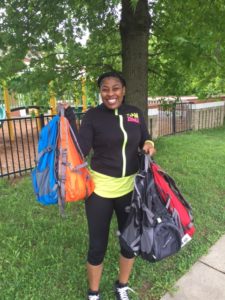 Nicki Sanders, The Packaged For Success Coach, is an Adjunct Professor with an extensive background in developing and managing internship programs. She is a skilled program manager, coach, trainer, and group facilitator who has packaged her Masters of Social Work degree and 20 years of work experience into Packaged For Success, a full service training and professional development company.
© 2017 Copyright Protected. ALL RIGHTS ARE RESERVED.