Where your intern performs their work can affect how well they perform. Many university internship contracts require companies to provide an 'appropriate' work space. What does that really mean? Does that mean they must have a place to hang family photos? Does it mean they should have a desk that they don't have to share? It's totally subjective. What is appropriate for one person may be totally unacceptable for another. Whether working in a private office, a cubicle, or a shared office space there are 5 things that I believe should be provided to every intern.
1. Clean area
2. Adequate desktop or writing space
3. Organization/storage
4. Office supplies
5. Technological connection
What is your idea of an appropriate work space?
"In the past a leader was a boss. Today's leaders must be partners with their people… they no longer can lead solely based on positional power." -Ken Blanchard
Related Post: 5 Ways to Get the Best from Your Intern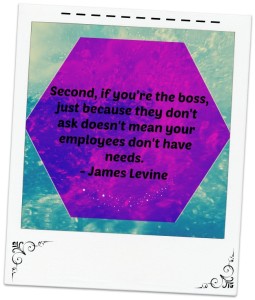 Nicki Sanders, The Packaged For Success Coach, is an experienced trainer, group facilitator, and program manager. She has packaged her Masters of Social Work degree and over 15 years of work experience into Packaged For Success, a training and professional development company. Packaged For Success provides career coaching to college students, entry-level job hunters, and experienced employees seeking a promotion. Packaged For Success also offers communication and productivity improvement training for employees and supervisors and provides consultation on building sustainable, impactful, socially responsible community programs.
© Copyright Protected. ALL RIGHTS ARE RESERVED.