Reflections of a Foster Child
When you see a child in care, when you see me…
Answer this question, what do you see?
Do you see resiliency? Do you see what I plan to be?
I don't think so, I think you see the system because to you, I have no face!
So for me to overcome the system I must move from place to place.
Integration, segregation, group homes, different homes
Overcoming the system is like living in a dome.
To overcome the system, I need love and support.
I feel like an unborn baby hearing the doctor's say "Abort".
You see we want to overcome the system but were confused we don't know what's in store.
Is the system a safety net or just another Trap Door?
© Rick, Foster Child
2013
[Published with permission]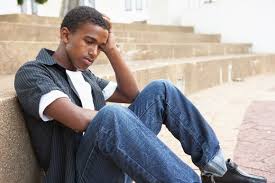 Nicki Sanders, MSW, Chief Visionary Officer
The Teen Toolbox utilizes youth portfolio development and civic engagement and academic empowerment strategies to help teens set goals for life after high school and create a road map to reach those goals through its PACKAGED FOR SUCCESS™ Programs. We are committed to supporting and raising awareness about the needs and potential of teenagers in the foster care system.
© Copyright Protected. ALL RIGHTS ARE RESERVED.