SPOTLIGHT Teen of the Month
Jordan W.
December 2012
Jordan W. is a 19 year old college freshman attending McNeese State University in Louisiana on a Division I basketball scholarship.  Jordan began playing basketball during his sophomore year in high school.  Basketball has given him a goal to strive for and a more positive way of reaching his potential.  While in high school, Jordan had the privilege of training with NBA players.  The training was harder than he thought but now he knows that he can get through anything. 
Jordan spent 5 years in the foster care system in Texas and Oregon but had many positive people in his life that helped him focus and reach the goals he set for himself. His biggest supporter was his basketball coach.  The support of his coach inspired Jordan to want to become a coach himself.  In addition to playing in the NBA and coaching kids in sports, Jordan also wants to mentor children in foster care. He knows that he could not have reached his goals alone so he wants to use his life to show youth in care that they can also make it if they try. 
Jordan's family has given him the courage and faith to live his dreams and encourage others to do the same.  His advice to other youth in foster care is to live your dreams because anything is possible. 
Jordan is enjoying college life although he finds it is hard sometimes.  There is always a lot to do so he stays busy.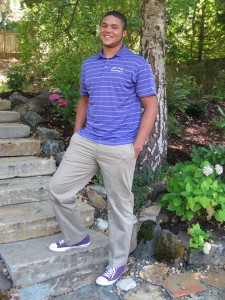 The Teen Toolbox "SPOTLIGHT Teen of the Month" award recognizes a youth (14-21) in the foster care system that is leading a life of promise and making a positive impact in his or her community.  Nominations are accepted on a continuous basis.  Visit our website to nominate a teen.
Nicki Sanders, MSW, Chief Visionary Officer
The Teen Toolbox provides youth portfolio development and civic engagement and academic empowerment strategies to help teens set goals for life after high school and create a road map to reach those goals through its PACKAGED FOR SUCCESS™ Programs.