Tony D. is a Texas 11th grade student who has been in the foster care system for approximately 6 months. He is involved in numerous extracurricular actives such as varsity football, varsity baseball and track. In addition to playing sports, Tony enjoys working out in his free time. After graduating high school, he plans to join the Air Force and pursue a degree in health nutrition or athletic coaching.
Tony is a role model and an advocate. "Don't give up on yourselves or your futures. Always hold your head up high and do not let any situation bring you down. Your voice, our voice is the most powerful voice that can be heard so do not be afraid to speak up because when all is said and done there is always a brighter tomorrow", is the advice Tony wants to share with all youth in the foster care system.
You may also want to read: SPOTLIGHT On Leroy S.
Help eliminate negative stereotypes of teens in foster care by nominating a teen for our SPOTLIGHT Teen of the Month recognition. The Teen Toolbox SPOTLIGHT Teen of the Month award recognizes a youth (14-21) in the foster care system that is leading a life of promise and making a positive impact in his or her community. Nominations accepted on a continuous basis. #STOTM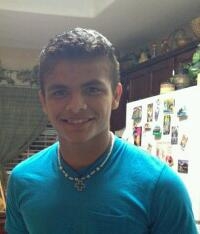 Nicki Sanders, MSW, Chief Visionary Officer
The Teen Toolbox utilizes youth portfolio development and civic engagement and academic empowerment strategies to help teens set goals for life after high school and create a road map to reach those goals through its PACKAGED FOR SUCCESS™ Programs. We are committed to supporting and raising awareness about the needs and potential of teenagers in the foster care system.
© Copyright Protected. ALL RIGHTS ARE RESERVED.