With our SPOTLIGHT Teen of the Month relaunch we will feature youth, ages 14-21, who are currently in foster care.  In June 2008, we featured Donte Young as our SPOTLIGHT Teen of the Month.  He was a high school sophomore, Chaplain of his high school's the Student Government Association and member of the Praise Team.  Donte was the pianist and youth leader at his church and a member of Worship by Choice Ensemble. His hobbies at the time included singing, playing piano, and soccer.  Donte was also preparing to take a nine day educational trip to Europe with 24 other students.
Let me give you an update.  Today, Donte is a junior in college majoring in Mass Communications.  He is following his first love and making his music dreams come true.  Donte cofounded Donte Young and Divine Creation gospel ensemble with Da'Jonnae Taylor in February of this year.  The group was formed when Baltimore, MD college students were asked to fill in for a church service.  Divine Creation is destined for greatness and recently placed first in the Most Powerful Voices competition of the DMV.  They shared the stage with well known gospel recording artists and radio personalities.
Donte's new single, 'Pass Me Not', is now available for purchase on iTunes.  He is singing all vocals and playing all instruments on the single.  Your purchase will help fund the completion of Donte's full CD project.
This Saturday Donte Young & Divine Creation will be participating in the Praise and Worship Empowerment Conference in Laurel, MD. Other upcoming engagements include George Mason University and New York City.
Contact Divine Creation:
Email: divine.creation212@gmail.com
Facebook.com/DonteYoungDivineCreation
Twitter.com/@4DivineCreation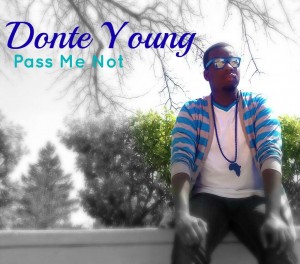 Nicki Sanders, MSW, Chief Visionary Officer
The Teen Toolbox provides youth portfolio development and civic engagement and academic empowerment strategies to help teens set goals for life after high school and create a road map to reach those goals through its PACKAGED FOR SUCCESS™ Programs.