Packaged is a common theme in my programs, services, and blog posts — Packaged For Success™, Pack-A-Purse.  Being ready and/or prepared is a common theme in my life.  I think it's part of my DNA.  I'm drawn to news stories and movies where people survive for days in the wilderness or in a blizzard. I will watch the weather channel for hours. Recently I became a Disaster Mobilization Center Volunteer for my county.  The Volunteer Training and Coordinator asked me what interested me in volunteering and I couldn't think of one specific event.  I've always known that I would somehow be involved in the emergency preparedness field but I wasn't sure when or how.
One of the most important questions asked of Disaster Mobilization Center Volunteers is "do you have an emergency kit".  My answer was "of course".  My home first aid kit is always stocked and I travel with a trial size first aid kit.  Extra batteries and flashlights are in each area of my home.  I change my emergency food and clothing supplies with the seasons.  And yes, I even do the same in my car.  Did I mention that I always have a pair of tennis shoes in my trunk and flat shoes under my desk in case I need some relief from a beautiful pair of high heels?
As a Case Manager, I always made sure that my clients were also prepared or "Packaged For Success™".  I even created seasonal information guides for each of my clients — back to school tips in the fall guide, how to save on winter heating in the winter guide, spring break field trips in the spring guide, and how to beat summer boredom in the summer guide, and much more.  As I type this I began to laugh out loud because I even created different preparedness guides for my family members through the years.  Last year I had to send email updates to family after we had an east coast earthquake and a hurricane in the same week.
As a high school senior with a half day academic schedule I wanted to find a job or internship in the social work field.  I grabbed the yellow pages and sent my resume to at least two dozen potential employers.  I even got a few interviews and offered an internship.  Whether we're talking about gathering employment tools in a professional portfolio, creating an emergency evacuation plan, or not having to buy incidentals on my vacation because I brought everything I needed with me, I have been implementing "Packaged For Success™" in every area of my life and in the lives of the people around me without ever giving it a formal name.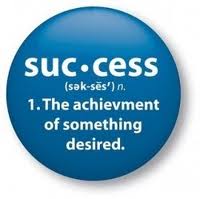 Nicki Sanders, MSW, Chief Visionary Officer
The Teen Toolbox provides youth portfolio development and civic engagement and academic enrichment opportunities to help teens set goals for life after high school and create a road map to reach those goals through its PACKAGED FOR SUCCESS™ Programs.