NEW PURSE PACKING PARTY DATE!
Bring your donations of new/gently used purses and personal hygiene items to our Annual Pack A Purse Drive™ Purse Packing Party on Saturday, December 16, 2017.
Due to the winter weather advisory that was issued for our area our Annual Purse Packing Party was rescheduled from its original date of December 9th. This was our first weather interruption in 11 years.  The weather forecast changed overnight, and the new forecast called for moderate snow to begin to fall during the hours that the Purse Packing Party volunteers would be traveling.  It was a super tough decision to make. So, I erred on the side of caution. Safety First!
Of course, our volunteers were all intelligent adults and capable of making the decisions that were best for them and their safety, but accidents happen. I didn't want anyone hurt on the way to an event that I scheduled.  Ultimately the roads were clear, but I had to do what was right (and very disappointing to me and other volunteers). I now feel even more compassion for school systems who have to make decisions that impact the lives of thousands and thousands when there is a threat of severe winter weather.
Saturday, December 16, 2017
1:00pm-3:00pm
Laurel Boys and Girls Club
701 Montgomery St., Laurel, MD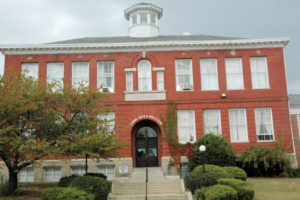 Please arrive early if you want to help with set up and stay later if you are available to help with clean up.
Our Purse Packing Party is a FAMILY AFFAIR.  Children are welcomed. Husbands, fathers, brothers, sons, nephews, and male cousins, neighbors, and friends are invited to join us!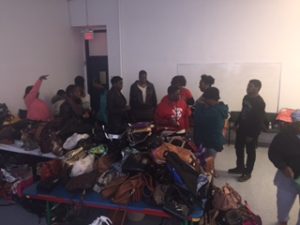 Our 11th Annual Pack A Purse™ Drive ended on December 5, 2017. We collected purses (totes and other handbags) filled with personal hygiene items for teen girls in foster homes, group homes, and homeless shelters. All donations will be delivered before Christmas Day. Pack A Purse™ Drive delivery drivers also needed.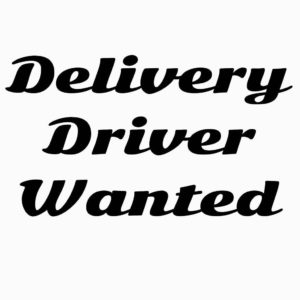 Here is a picture of our Pack A Purse™ Drive storage unit BEFORE the 5 additional pick ups scheduled last week and BEFORE the donations that will be brought to our Purse Packing Party this Saturday 12/16.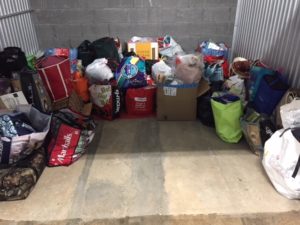 Large holiday bags also needed for delivery.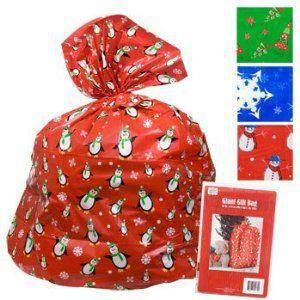 Only new and very gently used purses accepted.
Only new personal hygiene items accepted.  Personal hygiene items requested:
toothbrush toothpaste                 mouthwash
deodorant soap                            lotion
tampons panty liners                   sanitary pads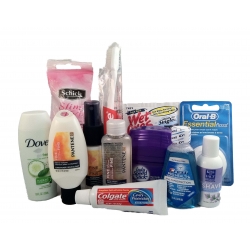 Delivery drivers needed to make deliveries in Montgomery County, Prince George's County, Washington, DC, Anne Arundel County, and Baltimore County.  Please let me know if you are available to assist with delivery.  
Donations have already been delivered to Prince George's County Department of Social Services Independent Living Program, DC Family & Youth Initiative, and Grassroots Crisis Intervention Center.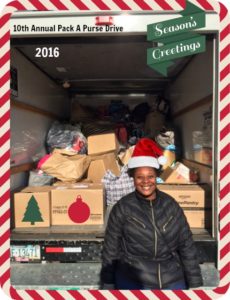 Email Nicki at info@nickisanders.com if you can't make it but have donations for the drive.
REMEMBER: Garbage bags are for garbage NOT a child's luggage.
See you on Saturday! Same time and same place ad new date.
Nicki Sanders, The Packaged For Success Coach, is an Adjunct Professor with a passion for business and career development. She has an extensive background in developing and managing interns and successful internship programs. She is a skilled manager, coach, trainer, and group facilitator who has packaged her Master of Social Work degree and 20 years of work experience into Packaged For Success, a full service training and professional development company.
© 2017 Copyright Protected. ALL RIGHTS ARE RESERVED.