Whatever you are, be a good one. – Abraham Lincoln
If you have been a regular reader of my blog or we have been connected on social media for a considerable amount of time, then you know that I am a social worker.  I rarely pass up the opportunity to raise awareness about social work, so let me take the time to explain who we are and what we do.
Social Work License Map has social work practice definitions that I love. "Social work is often divided into three broad practice categories: macro, mezzo and micro. Macro level social work is interventions provided on a large scale that affect entire communities and systems of care. Mezzo social work happens on an intermediate scale, involving neighborhoods, institutions or other smaller groups. Micro social work is the most common practice, and happens directly with an individual client or family."
Social workers can work in schools, community centers, hospitals, jails, and nursing homes, as well as in small offices and C-suites. Social workers are working in child welfare, politics, business, reproductive health, mental health, substance abuse, housing, and finances. The professional opportunities are plentiful.
I began my undergraduate education in social work then transferred school and graduated with a Bachelor's degree in Sociology.  I earned my Master's degree in Social Work from University of Maryland School of Social Work with a concentration in Management and Community Organization and a specialization in Social Action and Community Development.
18 Reasons I Love Social Work
Social work is a growing field
Social work is a diverse profession
Social work is a versatile profession
Social work is a portable or mobile profession
Social work helps people improve their lives
Social work helps communities thrive
Social work allows for creative problem-solving
Social work makes an impact globally
Social work inspires gratitude
Social work forces you to get to know yourself deeply
Social work exercises your strength and fortitude
Social work equips you with transferable skills
Social work is transformative
Social work values people and relationships
Social workers are some of the most dedicated professionals I know
Social work is collaborative
Social work is always evolving and innovating
Social work offers the privilege to be trusted by amazing clients
The only way to do great work is to love what you do. If you haven't found it yet, keep looking. Don't settle. – Steve Jobs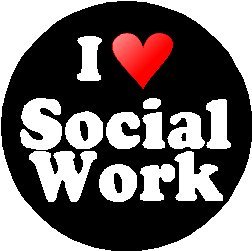 Nicki Sanders is a cupcake lover with a passion for self-discovery and career development. She has a strong background in developing and managing interns and successful internship programs. She is an accomplished manager, professor, coach, trainer, and group facilitator who has packaged her Master of Social Work degree and 20 years of diverse work experience into Packaged For Success, a full service training and professional development company.
© 2018 Copyright Protected. ALL RIGHTS ARE RESERVED.