College graduations are a grand accomplishment. A pretty big deal. I believe it's appropriate for an intern manger to give a gift to their intern commemorate the occasion.  Many companies take their intern to brunch or lunch. There are also gifts that can be more personal and more tailored to your intern's style, hobbies, or preferences. Here are 5 additional graduation gift ideas for your intern:
Gift certificate or gift card (Amazon, Apple, coffee shop, restaurant, movie) – A gift certificate or gift card allows your intern to spend money how they choose. Selecting a business they frequent can show that you took the time to get to know them personally.
Company item with logo (shirt, messenger bag, water bottle) – Did your intern sport their college gear? What better way to remember a great internship experience than with company gear? This also allows your intern to promote your business if they choose to.
Journal or themed note pad with pen – A professional journal can be invaluable as your intern moves to their next professional opportunity.   Recording their thoughts and experiences allows your intern to analyze their actions and process their feelings to become a more productive or effective employee.
Pampering or shaving gift set – A gift that reminds your intern to practice self-care is always a winner.
Congratulations card with money ($25-$100) – A card with well wishes from the team can be saved and treasured. Cold hard cash just might be at the top of most graduates' wish list.
Here are two gifts that money can't buy:
Professional Portfolio – A completed professional portfolio is a collection of your intern's best work and their brand and can be used in various settings.
Letter of recommendation – I count it a privilege and an honor to continue to play a role in the life of someone whose internship has ended but they are pursuing their dreams.
A full-time job – Most interns hope that their internship leads to permanent employment. Hiring interns can be good for your business as it decreases the length of an open position and also saves you money on training and orientation of new staff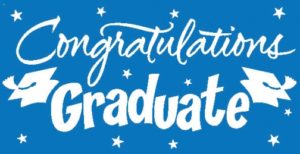 Nicki Sanders, The Packaged For Success Coach, is an Adjunct Professor with an extensive background in developing and managing internship programs. She is a skilled program manager, coach, trainer, and group facilitator who has packaged her Masters of Social Work degree and 20 years of work experience into Packaged For Success, a full service training and professional development company.
 © 2016 Copyright Protected. ALL RIGHTS ARE RESERVED.