Lisa Stearns is an author, coach, connector, and speaker. She has always been a creative and an organizer. As a little girl, Lisa was filled with tons of ideas and had a passion for organizing people and clubs. She is the last generation of baby boomers and came of age in a world where women and girls were expected to be quiet and remain in the background. The systemic message of those days was that people did not like girls who took the lead. Unable to even wear pants to school, she learned to view her natural assets as negatives. She saw no benefit in being a girl because boys could do everything, and her options were limited. It wasn't until about ten years ago that she was able to see the benefits of womanhood and leadership.
Lisa's definition of leadership has changed as she has matured. In her twenties, she viewed a leader as the person in control or out front. Today she sees a leader as a visionary who is clear in where they are taking people and understands that leadership is a collaborative process as opposed to one person at the helm. She now views leadership as inclusive and a process to get people on board instead of telling them what to do.
Lisa homeschooled her two sons at a time when homeschooling was relatively new. She was a part of a large homeschool community of 400 families. She created a K-8 program as well as a manual to assist in the training of parents and connection of students. She held several roles in one of the only accredited homeschool programs in Maryland. As the agency continued to grow, she provided oversight by creating standards, setting up procedures, training consultants, and recruiting new families. Saying yes and taking the lead had become a way of life for Lisa. She stepped into fill a void and ended up burning herself out.
As a recovering "hand raiser", Lisa also served as Regional Chapter Chair for SCORE.
Lisa wishes had known about mindfulness before stepping into leadership. She has always had clear vision but in the past her drive and creativity could be like a train. She has through mindfulness that if she can quiet her mind that she can engage people better and connect with others which allows her to see a better version of her original vision. Now she listens and pauses more to connect and motivate her team. She believes that people are brining their A-game and should be given praise and accolades for sincere effort.
Lisa shared a leadership growth opportunity with a challenging teammate who attacked a work group after misinterpreting a situation. Lisa said that in the past she may have been defensive but instead she pulled the person aside and listened and asked clarifying questions to find out what was really behind her behavior. As a result, they were able to create a plan together and provide the support this person needed. The team member apologized, and the group was able to move on. Lisa wants to remind us that people are dealing with a lot and often a listening ear is exactly what they need.
Until about 10 years ago Lisa did not focus on her won self-care. The messages she received were that you were a bad wife and mother if you took time for yourself. This indoctrination made her ill. She now believes that creating a dedicated and devoted self-care practice that includes taking regular time for yourself is prevention not a cure. Since self-care is individual, she advises to find something that fits into your schedule. To avoid the crash and burn, Lisa recommends a minimum of 5 minutes of quiet alone time each day. Nature is important to overall well-being. Lisa takes time to be outside in nature each day despite the weather.
Lisa is careful not to give credit for something that everyone has but believes that women are natural community creators. Women are used to pulling together. She believes that women are more inclined toward a deeper form of verbal communication but can shoot ourselves in the foot if we are using unhealthy communication strategies. She warns women to avoid passive aggressive behavior that was so prevalent in older generations.
Growing up, Lisa had no women roles models who displayed authentic, strong, assertive, non-aggressive behaviors. Her advice to women in leadership is to avoid unhealthy forms of communication like avoidance, complaining, over-explaining, and passive aggressiveness which can be seen as signs of weakness in a professional environment. If you want to be taken seriously and treated like an equal, be courageous, calm, and clear. What she has learned from bad managers is that public shaming and humiliation are not good leadership qualities and should be avoided at all costs. She also reminds us that there is plenty of credit for everyone and leaders should never steal ideas.
Lisa is the author of A List is Not Enough: A Modern Woman's Guide to Goal Setting, Time Management and Productivity, which will be released just in time for Christmas in December 2019. Women tend to set the bar too high in what we think we can do, set ourselves up for failure, then we are hard on ourselves when we don't reach the unrealistic expectation. She has poured her years of experience and personal success strategies into her book. Her goal is to help women be realistic about what we can do, set clear goals, and celebrate small successes. She encourages women to only work on 3 game changer tasks that are at the top of your list each day. Achieving those 3 goals will allow you to get things done and feel accomplished.
Lisa's leadership superpower is that she is a Possibility Architect. What she enjoys most about being a leader is that she is a part of the group. She is inspired by creating space for people to step up and be themselves. Lisa believes that leaders should be contributors and givers. She is the Founder of Ms. Biz Mornings Networking Organization. She created Ms. Biz 6 years ago because as a new solopreneur, she recognized the need to network at affordable prices. She hosts her networking events in women owned businesses which is a win-win for all involved.
Ms. Biz has supported my Annual Pack A Purse Drive™ for several years. She believes that Ms. Biz is both an internal and an external structure and we should give outside ourselves. Her Annual Ms. Biz Pack A Purse Benefit will be held on Wednesday, November 20, 2019, from 5:00pm-6:30pm. The Happy Hour benefit will be held at Horse Spirit Art Gallery located at Historic Savage Mill, 8600 Foundry Street, Suite 2063, Savage, MD 20763.
Lisa enjoys red velvet cupcakes from Kupcakes and Co. in Howard County, MD.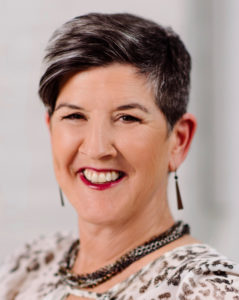 Nicki Sanders, MSW, is a travel and cupcake lover with a passion for self-discovery and career advancement. She has an extensive background in developing and managing multi-disciplinary teams and successful internship programs. She is an accomplished supervisor, professor, coach, trainer, and group facilitator who has merged her Master of Social Work degree and 20 years of diverse work experience into a thriving business. Nicki Sanders Consulting helps businesses increase employee recruitment and retention and helps women in mid-level management develop the confidence, competence, and credibility to lead with bold authenticity.
© 2019 Copyright Protected. ALL RIGHTS ARE RESERVED.