Shara Hammond is a Leadership Development and Inclusion Manager who began her leadership career in a nontraditional manner. Shara entered her undergraduate degree program at Boston College with the blessings and lessons from her family that allowed her to excel in an environment where she was in the minority. Shara was unsure what career path she wanted to take but realized that she enjoyed working with people. Shara taught English in Mozambique for a summer before pursuing her master's degree in industrial labor relations (which may now be considered Human Resources Management). It was after this experience that she set the goal of working overseas.
Shara entered college armed with the strong worth ethic, pride, and values her family taught her that were essential to success. She learned in college the importance of showing up in spaces not necessarily designed for her, being confident in who she is, and being comfortable speaking up for herself and others. As a minority student, she recognized that if she did not say some things they would never be heard. She understood that the voices that are heard influence the decisions being made. It was this foundational experience that taught her how the world works and helped her successfully navigate systems in corporate America.
Through her professional network, Shara interviewed for and secured a job with an oil company where she is still employed and progressing in her career. Soon after joining the company, Shara was quickly offered the opportunity to manage the full range of human resources services and support in Equatorial Guinea. She achieved a major career goal and believes that her time overseas is where she honed her leadership skills. She learned the importance of both formal and informal leadership as she worked in a standalone office with few resources at her disposal. Shara learned to be resourceful and work autonomously while also leading and providing direction and clarity to a team. Responsible for establishing policy, promoting best practices, and developing office culture, Shara learned quickly what worked and what did not. After 5 years in West Africa, Shara continued her work in North Dakota and then in Houston in progressive HR positions including leadership roles.
Although Shara said there was no major difference in leadership styles in the US and abroad because 'people are people', Shara had to learn to communicate effectively with employees whose dominant language was not English. In fact, for some of her team members, English was their fourth (4th) language. Shara had to figure out how to show up in this new environment, be aware of language barriers, check often for understanding and trust her team so that she could build a genuine partnership. She also strengthened her Spanish speaking skills.
What Shara wishes she had known before becoming a leader is inspiring employees is the goal after providing direction. That the role of a leader is to help their team achieve their professional and personal goals and create the experience where they know that they can achieve their goals again and again. Shara believes that her job is to create the space that allows each person to show up and bring their best to the tasks at hand. She sees her role as letting people build the frame and the picture.
Shara says execution is what makes women good leaders. She says it is the innate ability and societal expectations of women to "handle things" that breeds success. Although women may differ in our professional goals, we instinctively collaborate and bring people together. Women have a natural skillset to solve problems, but we each bring our unique style to the resolution. Business requires understanding what needs to be done and where things need to go. Women can collectively have the same conversations in different ways to arrive at the best solution. In other rooms, teams often must build trust and understanding then get to the solutions where women spend more time working on solutions because we are natural relationship builders.
Shara's leadership superpower is understanding that everyone needs to work together to achieve the vision cast by the leader and helping people find themselves in that vision. She listens to her people, acknowledges their contributions, recognizes their talents and strengths, then connects the dots. Shara allows her people to show up authentically to develop a purpose and use their individual resources to get things done.
What Shara loves most about being a leader is having a seat at the table so that she can help build inclusion. As a Black woman in a predominantly White male dominated industry, Shara recognizes that others have paved the way for her to fill the space she has been given and she accepts that her job is to take it to the next level and empower the person after her to do the same. She takes pride in sharing the various voices that aren't usually in those spaces to develop an inclusive solution or raise awareness so that the next decision is more inclusive. Shara considers herself a path paver on the way to becoming a trail blazer by being her most innovative, courageous, and authentic self in the rooms where she finds herself.
Shara learned from good leaders to start with why and to spend time with her people. She motivates and connects with her team by spending time with them through regular meetings and informal check-ins to understand them and learn what matters to them. Shara is honest with her staff and asks direct questions to get to know them on a deeper level which is beneficial when celebrating birthdays or recognizing work anniversaries, for example. Shara also believes in giving credit where credit is due. She learned the importance of shout-outs and recognition and ensuring that the first time that upper management hears an employee's name should not be when there is a problem. Shara believes that her role is to support the team doing the work. She also allows her team to make presentations to executives to show their hard work.
Another thing that Shara learned from an effective leader is that instead of trying to open the door or kick the door in, that the pursuit should be to take the door off the hinges. To try to find routes that lead to transformation because if we are only doing status quo then we aren't doing our job. She lives by the Nelson Mandela quote that it's only impossible until it is done.
As an HR trainer, Shara knows that her role entails helping people unlearn ineffective habits. She learned from a bad leader that shame and blame are detrimental and that employees should not be used as a scapegoat. Because she understands that negative leaders can destroy the talent, capability, and potential of an employee, Shara is intentional about holding herself accountable and taking responsibility for her actions as well as the challenges her team may encounter.
A leadership opportunity that Shara had to overcome came when she had to assume responsibility for a new team who was dealing with the grief and confusion of their supervisor's unexpected departure. The situation was further complicated because she was an outsider who did not have specific background in the industry where they were working. To transition the team into a new way of being, she had to work to build trust by listening before developing a plan. Not being an expert in that space, Shara had to be vulnerable to transform the team into a new structure with honesty, transparency, patience, clear expectations, and accountability. Shara met her goal and the team was pleased with the result.
Although as a society we ask leaders to ask for help when needed, Shara doesn't believe that we are comfortable hearing leaders say that they don't know something or that they need additional support. She believes that as a culture we need to create trust and build a safe space for that to be possible. Shara's advice to women in leadership is to trust yourself, build your network, and be clear about who you want to be. She says if you align yourself with your values and incorporate the advice that you can successfully navigate any space. Shara also encourages women leaders to make self-care and personal development a priority as it is important as your career progresses. Although we are naturally wired to think and analyze, Shara warns women not to spend time with re-occurring doubt or negative self-talk. It can become noise and distract from what you can do versus what you may need help doing or more time to learn.
Shara is optimistic about this new generation of employees who are opting out of business as usual and opting into transformation. Our workforce is constantly changing. These new workers are not happy with the rinse and repeat of the status quo. Companies will have to contend with the fact that the new generation is not going to tolerate old school ways and if they want to stay in the space of creation and transformation they must prepare for an evolving and revolving workforce.
Work/life balance is important to Shara. She fills up by giving back through trainings, panels, and mentorship but does for others after she has filled her own cup. Shara's self-care varies depending on where she is in life but includes travel, exercise, rest, a strong support system, and a bit of escapism with movies, books, and podcasts. Shara's self-care also includes food that reminds her of home – the joys and values of her family. She is not a big cupcake person, but her favorite dessert is ice cream.
You can learn more about Shara's impressive work on LinkedIn.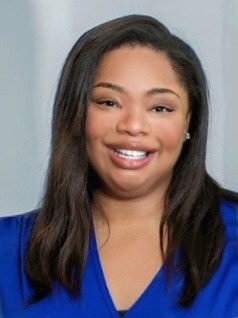 Nicki Sanders, MSW, CEO, is a Career and Empowerment Strategist who helps high-performing women of color in management go from overworked, underpaid, and unappreciated to energized, well paid, and appreciated. Through Nicki Sanders Leadership Consulting, she also helps businesses recruit, hire, train, and retain great employees. Nicki has an extensive background in developing and managing successful programs and leading high-functioning multi-disciplinary teams. She is an accomplished professor, coach, trainer, and group facilitator who has combined her gift for authentic relationships, Master of Social Work degree, and over 20 years of diverse work experience to create a life she loves. Nicki is a lover of cupcakes, travel, and 80's hip hop and R&B music.
© 2021 Copyright Protected. ALL RIGHTS ARE RESERVED.