Nicki Sanders Leadership Consulting helps high-performing women of color in human services leadership go from overworked, underpaid, and unappreciated to energized, well paid, and helps businesses recruit, hire, train, and retain great employees. Welcome to March Ladies!
March is Women's History Month
Women's History Month is a celebration of women's (often overlooked) contributions to history, culture and society and has been observed annually in the month of March in the United States since 1987.
The actual celebration of Women's History Month grew out of a weeklong celebration of women's contributions to culture, history and society organized by the school district of Sonoma, California, in 1978. Presentations were given at dozens of schools, hundreds of students participated in a "Real Woman" essay contest and a parade was held in downtown Santa Rosa.
A few years later, the idea had caught on within communities, school districts and organizations across the country. In 1980, President Jimmy Carter issued the first presidential proclamation declaring the week of March 8 as National Women's History Week. The U.S. Congress followed suit the next year, passing a resolution establishing a national celebration. Six years later, the National Women's History Project successfully petitioned Congress to expand the event to the entire month of March.
International Women's Day, a global celebration of the economic, political, and social achievements of women, took place for the first time on March 8, 1911. Many countries around the world celebrate the holiday with demonstrations, educational initiatives and customs such as presenting women with gifts and flowers.
March is Social Work Month
Social Work Month in March is a time to celebrate the profession that I love. The theme for Social Work Month 2021 is Social Workers Are Essential. If we have learned nothing else during the last year of this global health pandemic, we have learned that social workers are indeed essential to community well-being. Social workers also continue to deal with entrenched problems that have stressed our society, including systemic racism. As practitioners, social workers are trained to help people address personal and systemic barriers to optimal living. Social workers are employed to effect positive change with individuals, families, groups, and entire communities.
Social work is the only helping profession which requires social justice advocacy as part of its professional code of ethics and is therefore a large workforce mandated to advance the rights of the most vulnerable in society. Social workers do more than provide therapy and put children in foster care. As the US is also experiencing one of its worst economic downturns since the Great Depression, social workers are on the front lines helping people overcome these crises. Social workers contribute to interdisciplinary care teams in schools, hospitals, mental health centers, nonprofit agencies, corporations, the military—and in local, state, and federal government. #SocialWorkMonth #SocialWorkIsEssential #EssentialSocialWorker #SWMonth
Throughout the month of March, I will be celebrating amazing women and amazing social workers on my website and social media platforms. Stay tuned…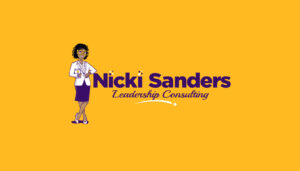 Nicki Sanders, MSW, CEO, is a Career and Empowerment Strategist who helps high-performing women of color in management go from overworked, underpaid, and unappreciated to energized, well paid, and appreciated. Through Nicki Sanders Leadership Consulting, she also helps businesses recruit, hire, train, and retain great employees. Nicki has an extensive background in developing and managing successful programs and leading high-functioning multi-disciplinary teams. She is an accomplished professor, coach, trainer, and group facilitator who has combined her gift for authentic relationships, Master of Social Work degree, and over 20 years of diverse work experience to create a life she loves. Nicki is a lover of cupcakes, travel, and 80's hip hop and R&B music.
© 2021 Copyright Protected. ALL RIGHTS ARE RESERVED.