Conversations with Nicki Sanders interviews highlight the success strategies, advice, and career journeys of authentic women leaders in a variety of industries. The goal of Conversations with Nicki Sanders is to:
Showcase women in leadership
Share best practices in employee and intern recruitment and engagement
Offer strategies to increase productivity and performance
Promote a healthy work environment
Encourage self-care in professional women
One of my business goals for 2020 is to be more visible so I decided to get started now. I am the featured leader for Conversations with Nicki Sanders for the month of December 2019.
Although I am a true introvert, I believe that I was born leader. As I child I always found myself in leadership roles at home, at school, and in my home church. I am a natural teacher and problem solver who doesn't like to waste time, but I am also very creative. I think those characteristics have been strengthened over the years through education and experience and allowed me to become a better leader.
As I think back over my employment history, there was always a pattern of teaching, training, and developing programs or projects to meet unmet needs. My ability to multi-task and manage my time efficiently allowed me to make each position my own and led to lateral and vertical promotions. My first full-time management role was a promotion twelve years ago. After that I worked as a Director of Programs in a nonprofit organization for eleven year. I left that role in September 2019 but had already established my business, managed two annual community projects, and begun teaching at the college level.
My career has focused mainly on the development and support of women and girls. I believe that women (in general) are naturally nurturing and good problem solvers. I believe that because women traditionally seek ways to build community, that is one of the traits that makes us good leaders. The advice that I would share with women in leadership is to use your natural traits and abilities to your advantage. You do not have to become someone else to be a successful leader.
I am the person that strangers pour their hearts out to. My leadership superpower is my ability to connect with and support people. Because people know that I care about them, I can form genuine relationships, listen without judgment, and be a part of their growth journey. I connected with my staff, students, intern, and volunteers by getting to know them and their goals and finding ways to combine those goals with the goals of the agency. Helping people is what I love most about being a leader. I love people and love being able to encourage people to maximize their potential. The greatest lesson I learned from people who aren't good leaders is what not to do. I saw their mistakes and missteps and vowed not to repeat them.
I had taken management courses and trainings before and once newly in my first management role. What I wish I had known as a new leader is that burnout is often a long-term process. Professional burnout can sneak up on you without you realizing that you have over-extended yourself too many times.
As a leader, you need to be aware that you cannot please everyone all the time but the biggest leadership mistake I made was being slow to fire. The longer you keep the wrong people on board, the more opportunities they have to damage your team and agency. I learned that there is power and truth in being "slow to hire and quick to fire".
As a leader who experienced professional burnout, I have made it a small mission to not only inform people of the warning signs and symptoms but to help them put practices and boundaries in place in advance that make burnout less likely. As a doer and a giver, I am an ongoing work in progress. I practice self-care by seeking out quiet tie alone, listening to music, visiting new places, avoiding my known triggers, and doing work that I love.
I truly love cupcakes. I have eaten delicious cupcakes in 15 different states but my favorite place for cupcakes is Southern Poundcakes by Cheryl in Laurel, MD.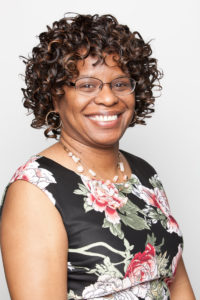 Nicki Sanders, MSW, is a Leadership and Career Strategist who helps mid and senior level women leaders develop the confidence, competence, and credibility to lead with authenticity and boldness. She has an extensive background in leading multi-disciplinary teams, developing and managing programs, and forming public-private partnerships. She is a college professor with a passion for teaching and mentoring the next generation of leaders. Nicki is an accomplished supervisor, trainer, and group facilitator who has merged her Master of Social Work degree and over 20 years of diverse work experience into a thriving business. Nicki Sanders Leadership Consulting assists companies in expanding their influence and impact by enhancing employee recruitment, increasing employee morale and performance, and decreasing employee turnover. Nicki is a travel and cupcake lover who also enjoys reading, listening to music, and serving her community.