Have you read these other blog posts?
If you have read these blogs and you're concerned that The Teen Toolbox will no longer exist, let me assure you that we have not turned our back on our youth.
The Teen Toolbox is now a division of Packaged For Success™. Under this division, you can still hire me to present life skills programs and services to teens and youth empowerment workshops to service providers and parents/foster parents. I will continue to raise awareness about the needs of teens in foster care and host our annual Pack A Purse™ and Pack A Backpack™ Drives.
Pack A Purse™ annual drive has collected over 2, 211 purses and donated them to thirty-eight organizations over seven December holiday seasons.
Pack A Backpack™ annual drive has collected over 256 backpacks and donated them to eleven organizations over two consecutive National Foster Care Month commemorations.
We will continue to blog three days each week – Monday, Wednesday, and Friday – about pursuing our dreams, overcoming obstacles, making a difference, and success on our own terms. the Packaged For Success website is coming soon!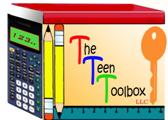 Nicki Sanders, Chief Visionary Officer of Packaged For Success, helps both youth and adults discover their personal power, dream big, and achieve success on their own terms. Ms. Sanders is an experienced trainer, group facilitator, and program manager who holds a Master's degree in Social Work. Ms. Sanders has over fifteen years of direct experience with diverse populations in residential, school-based, and community based agencies.
© Copyright Protected. ALL RIGHTS ARE RESERVED.