Packaged For Success, LLC specializes in personal empowerment, career development, program management, and youth investment.
Nicki Sanders, Program Management Consultant:
A respected professional who has led, coordinated, and managed teams of diverse individuals to produce positive outcomes within required time frames. Highly successful in planning, initiating, and managing relationships between the public and private sectors. Documented experience in finding viable solutions to problems in a flexible, time-sensitive, and creative manner. Knowledge of social work professional standards and ethics as well as current research and best practices on child welfare, youth development, leadership development, and community engagement. Skilled trainer and workshop facilitator. Committed to producing consistently high quality work. Passion for the healthy development of children and adolescents.
Core competencies include:
Program Development and Management

Community Outreach and Public-Private Partnerships

Foster Care and Youth in Transition

Career Research and Development
Additional qualifications Nicki Sanders possesses that are essential to successful program management:
Subject matter expert in program operation, administration and measurement with project management responsibility.

Defines business objectives for new programs or enhancements to existing programs and curriculum.

Responsible for planning and managing resources, oversight of communication plans and leading implementation planning for multiple programs.

Directs teams in developing new programs, implementation and measurement criteria.

Allocates work among team members and provides guidance on a regular basis.

Recruitment, training, and supervision of volunteers.

Creating and maintaining program policies and procedures

Creating documentation and data for analysis to measure the impact of programs on clients

Demonstrates attentiveness to quality and productivity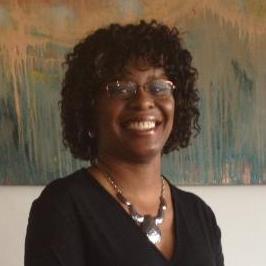 Nicki Sanders, Chief Visionary Officer of Packaged For Success, helps both youth and adults discover their personal power, dream big, and achieve success on their own terms. Ms. Sanders is an experienced trainer, group facilitator, and program manager who holds a Master's degree in Social Work. Ms. Sanders has over fifteen years of direct experience with diverse populations in residential, school-based, and community based agencies.
© Copyright Protected. ALL RIGHTS ARE RESERVED.