I have accomplished and achieved awesome things in my life, including building the career I dreamed about as a high school senior.  As I prepared for high school graduation, I was unsure whether to pursue a social work or a teaching career. I have been blessed to have been able to dedicate myself to both social work and education with great personal and professional reward.
I am proud that I have built a 20+ year career doing exactly what I dreamed about doing as an employee. I am honored that I have been able to utilize my skills and education in program development and management, community outreach, positive youth development, and strategic planning to make a positive impact in the lives of hundreds of youth, families, students, and professionals. I possess the expertise and commitment that employers value, but now I am building the business of my dreams.
My business is focused on organizational development and career advancement. I have managed teams of diverse professionals for over a decade, initiated and managed relationships between the public and private sectors, and possess knowledge of current research and best practices on employee recruitment, retention, and engagement, workforce development, and leadership development. I am a skilled trainer and workshop facilitator who is committed to producing consistently high-quality work.
As a consultant, I help managers, entrepreneurs, and small business owners increase productivity and performance by launching a sustainable internship program.
As a coach, I help aspiring, new, and seasoned managers build the career of their dreams.
I am here to support you and your family, friends, and colleagues as you (all) enter your next professional level. That means that I am accepting new clients.
How many I assist you?
Related: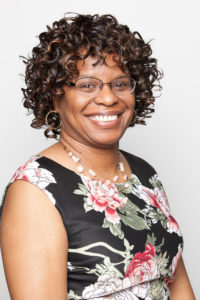 Nicki Sanders, MSW, is a travel and cupcake lover with a passion for self-discovery and career advancement. She has a strong background in developing and managing interns and successful internship programs. She is an accomplished manager, professor, coach, trainer, and group facilitator who has packaged her Master of Social Work degree and 20 years of diverse work experience into Packaged For Success Enterprises, a full service training and professional development company.
© 2018 Copyright Protected. ALL RIGHTS ARE RESERVED.