The 80's were my favorite decade. During my teen years I really came into who I am as a person. Teenage Nicki had a confidence that escaped me for about a decade but is now back. Imposter syndrome was nonexistent. I was so sure of what I wanted in life but that's not the purpose of this post.
The purpose of this post is to tell you a little more about me.
I have always loved gospel music. During pandemic quarantine I realized how much I also love traditional hymns. My favorite gospel artists are:
Fred Hammond
Jonathan McReynolds
Jekalyn Carr
Jessica Reedy
Outside of gospel, my musical preferences in general are:
New Edition
80's old-school hip hop
90's R&B
Here Are My 10 Favorite Old-School Hip Hop Songs:
I'm Bad – LL Cool J
Funky Beat – Whodini
Ya Cold Wanna Be Wit Me – U.T.F.O.
The Show – Doug E. Fresh
Mr. Big Stuff – Heavy D. and the Boys
Perfection – Run DMC
My Mic Sounds Nice – Salt-N-Pepa
Posse On Broadway – Sir Mix-A-Lot
Self-Destruction – The Stop the Violence Movement
Summer isn't officially summer until I've heard Summertime by Jazzy Jeff and The Fresh Prince.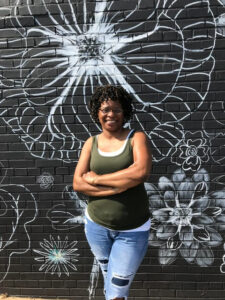 Nicki Sanders, MSW, CEO, is a Career and Empowerment Strategist who helps high-performing women of color in management go from overworked, underpaid, and unappreciated to energized, well paid, and appreciated. Through Nicki Sanders Leadership Consulting, she also helps businesses recruit, hire, train, and retain great employees. Nicki has an extensive background in developing and managing successful programs and leading high-functioning multi-disciplinary teams. She is an accomplished professor, coach, trainer, and group facilitator who has combined her gift for authentic relationships, Master of Social Work degree, and over 20 years of diverse work experience to create a life she loves. Nicki is a lover of cupcakes, travel, and 80's hip hop and R&B music.
© 2021 Copyright Protected. ALL RIGHTS ARE RESERVED.