All States, the District of Columbia, American Samoa, Guam, the Northern Mariana Islands, Puerto Rico, and the U.S. Virgin Islands have statutes identifying persons who are required to report suspected child maltreatment to an appropriate agency, such as child protective services, a law enforcement agency, or a State's toll-free child abuse reporting hotline.
The Mommy and Social Worker in me can't ignore the fact that a video of a little girl being sexually abused by a grown man was shared through Facebook Messenger this past weekend. The (said) intention was that the original sender(s) wanted the video to go viral so that the perpetrator could be captured. This is the absolute WRONG strategy. Everyone who watched and shared that video participated in the spread of child pornography and could be legally prosecuted. Do not EVER share videos with minor children engaged in ANY sexual act with an adult or another minor. It's literally that simple.
I understand that people have found long-lost siblings, birth parents, and their favorite elementary school teacher because a video went viral on social media. There have been people who have received job offers, new homes, and financial donations that drastically improved their lives because someone saw a heart-warming video and was driven to act. The spreading of a video of the abuse – physical or sexual – of a child is in a completely different class. I want to stress to my readers again never to share this type of video with your social media family. The vast majority of our Facebook friends don't have the authority or capacity to search for or arrest the abuser. It is logical to think that a relative, neighbor, friend, teacher, church member would recognize the child's face so that she could be identified and saved. I really do understand how good people would believe that was the best course of action, but the problem is that the video EVENTUALLY made it to law enforcement. Precious time was lost.
Another problem with this strategy is that many people who received the video were victims of child sexual abuse as well and the video triggered trauma and pain from their past. This may have caused a regression in someone's healing. Even for the person who was never sexually abused, the graphic nature of the video could also have a lasting negative impact. Disturbing is an understatement. I say to you again – never share child abuse videos.
For all the good-hearted people who thought that making the video go viral was the best way to identify the child, here are the steps that should have been taken.
Report the video IMMEDIATELY to law enforcement – local police, state police, and/or the FBI. Contacting child protective services or the Center for Missing and Exploited Children are also options for someone who wants to cover as many bases as possible.
Report the video to Facebook or the social media platform where the video was viewed. They have a responsibility to protect children from abuse as well.
Report the video to your internet provider.
Delete the video from your phone, email or social media feed.
Even if you are not legally mandated to report child abuse and neglect by your profession, you can take this Child and Family Services Agency online training that will provide you with knowledge and tools to better protect the children in your families and communities.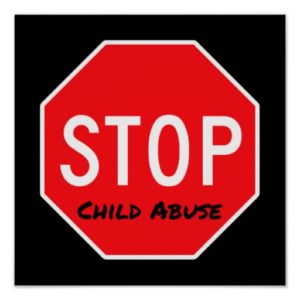 Nicki Sanders is a cupcake lover with a passion for self-discovery and career development. She has a strong background in developing and managing interns and successful internship programs. She is an accomplished manager, professor, coach, trainer, and group facilitator who has packaged her Master of Social Work degree and 20 years of diverse work experience into Packaged For Success, a full service training and professional development company.
© 2018 Copyright Protected. ALL RIGHTS ARE RESERVED.