In addition to New Edition, cupcakes, and travel, I also love farm life. I am the city girl turned suburban girl who is moving toward being a farm girl. You know that social justice is important to me so today I want to bring your attention to the racism and discrimination that Black farmers have faced and are facing.
The National Black Farmers Association Incorporated is a non-profit, community organization founded in February of 1995, by John Boyd, Jr., of Baskerville, Virginia, a third-generation farmer who is determined to hold on to his heritage, and to save his farm from foreclosure caused by racial discrimination under the United States Department of Agriculture. He founded the National Black Farmers Association after encountering the US Department of Agriculture's discriminatory practices first-hand and meeting many more black farmers who shared this experience. Boyd soon led NBFA members in a march on the White House. He went on to meet with President Clinton and to testify before Congress. The plight of black farmers had caught the nation's attention, but Boyd's pursuit of justice continues to this day.
The National Black Farmers Association (NBFA) is a non-profit organization representing African American farmers and their families in the United States. As an association, it serves tens of thousands of members nationwide. NBFA's education and advocacy efforts have been focused on civil rights, land retention, access to public and private loans, education and agricultural training, and rural economic development for black and other small farmers.
The mission is to encourage the participation of small and disadvantaged farmers in gaining access to resources of state and federal programs administered by the United States Department of Agriculture, while communicating and educating our community through effective outreach and technical assistance
"It's tough for all farmers, but when you throw in discrimination and racism and unfair lending practices, it's really hard for you to make it." – John Boyd, Jr.
State of Black Farmers – Chairman David Scott hosted a hearing with National Black Farmer President John Boyd, Jr., and others on March 25, 2021, at 12:00pm.
Related:
How Black Americans Were Robbed of Their Land
The Justice for Black Farmers Act
USDA says it'll continue to fight to pay off loans for Black farmers despite lawsuit on behalf of white farmers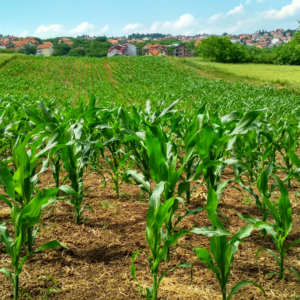 Nicki Sanders, MSW, CEO, is a Career and Empowerment Strategist who helps high-performing women of color in management go from overworked, underpaid, and unappreciated to energized, well paid, and appreciated. Through Nicki Sanders Leadership Consulting, she also helps businesses recruit, hire, train, and retain great employees. Nicki has an extensive background in developing and managing successful programs and leading high-functioning multi-disciplinary teams. She is an accomplished professor, coach, trainer, and group facilitator who has combined her gift for authentic relationships, Master of Social Work degree, and over 20 years of diverse work experience to create a life she loves. Nicki is a lover of cupcakes, travel, and 80's hip hop and R&B music.
© 2021 Copyright Protected. ALL RIGHTS ARE RESERVED.