I will continue to share career tips and life lessons on my blog, but sometimes I just want to chat with you all about random things. My random musings are a glimpse into my real life. I think they give you a better understanding of who I am as a person, not just an entrepreneur or coach. Are you ready for another random musing?
#funfriday #freedomfriday #fridayfeeling
As I was perusing my internet homepage (yes, the homepage that I said was a double-edged sword) I came across an article on MSN about the 25 greatest animated shows of all times. To say I disagree with the list is an understatement. I disagree with the list because many of the shows I don't know and many others I don't watch.
The Simpsons was listed as number 1. Although I'm not a viewer of the show, I understand its record-breaking run and expected it to take the top spot. Futurama and Daria rounded out the top 3. I've never seen either of those other two shows
I've never heard of Bojack Horseman, The Critic, Archer, and Adventure Time.
I've never watched an episode of Phineas and Ferb, South Park, Family Guy, Space Ghost Coast to Coast, or Batman the Animated Series.
As a 90's Mom and Aunt, I am a fan of The Power Puff Girls, Hey Arnold, and SpongeBob SquarePants. I can see them making the list. I think Doug was boring and a little odd, but it made the list along with The Teenage Mutant Ninja Turtles. The Ninja Turtles were super popular so no surprise that they made the cut.
Here is where my age takes the wheel. How could the Jetsons not make it on the list? The Flintstones was number 14. How people? Scooby Doo Mystery Incorporated (not the original Scooby Doo Where Are You) was number 12. Who is the millennial who made this list?
My top 5 greatest animated series from my childhood:
The Flintstones
The Jetsons
Scooby Doo
Richie Rich
Fat Albert and the Cosby Kids
(I loved Saturday morning cartoons as a kid) (Richie Rich has my favorite theme song)
My top 5 greatest animated series from the 90's:
The Wild Thornberrys
Rocket Power
Hey Arnold
The Power Puff Girls
The Rugrats
(Mommy Nicki watched a lot of Nickelodeon)
Now, Its your turn!
Which shows on the original list do you agree with?
What are your top 5 greatest animated shows?
Will I be able to guess your age based on your list?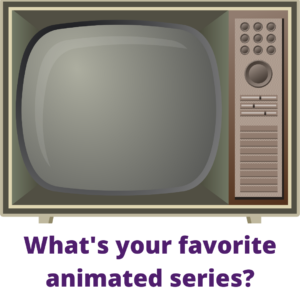 Nicki Sanders, MSW, CEO, is a Career and Empowerment Strategist who helps high-performing women of color in management go from overworked, underpaid, and unappreciated to energized, well paid, and appreciated. Through Nicki Sanders Leadership Consulting, she also helps businesses recruit, hire, train, and retain great employees. Nicki has an extensive background in developing and managing successful programs and leading high-functioning multi-disciplinary teams. She is an accomplished professor, coach, trainer, and group facilitator who has combined her gift for authentic relationships, Master of Social Work degree, and over 20 years of diverse work experience to create a life she loves. Nicki is a lover of cupcakes, travel, and 80's hip hop and R&B music.
© 2021 Copyright Protected. ALL RIGHTS ARE RESERVED.