Katherine Spinney, MSW, is a Leadership Coach, Social Worker, and Educator, as well as Founder of Katherine Spinney Coaching. Katherine is a natural leader who has been class officer, president of a National Honor Society, commissioner of her fantasy football league, led book clubs and created a retreat at her church.
Like many leaders who are supervisors, Katherine never received formal training or support before assuming the position. Katherine Spinney Coaching was founded to prepare and support new leaders on their leadership journey with a specialization in nonprofit agencies and afterschool programs. Katherine has committed to providing the resources and guidance she did not have or know that she needed when she became a manager. Throughout her career she progressed to supervisor, director, and deputy director before becoming a full-time entrepreneur.
Katherine believes that what makes women good leaders is our natural focus on relationship building, empathy, and being good listeners. As women, we naturally want to connect and get to know people and we (as a society) are now beginning to embrace the human side of leadership and what women knew all along which is that people are people and not just employees.
One piece of advice that Katherine wants to share with women in leadership is to ask for help and commit to having difficult conversations. Katherine believes that to be successful for ourselves, our teams, and our clients, we must learn how to have difficult conversations whether negotiating an offer, asking for a raise, addressing poor performance or confronting mistreatment, because these conversations are everywhere, and we must learn how to have them well.
Katherine has more of a salty tooth than a sweet tooth. She has lived in Baltimore for 4 years and has never bought a cupcake in the city (I can't imagine LOL). She loves cooking and will bake funfetti cupcakes every once in awhile, but she always has an ice cream cake for her birthday. Katherine is a hard worker who is intentional about taking breaks throughout the day and implementing downtime throughout her days. Katherine is happy with the balance she has created in her life and business. You can connect with Katherine on her website, Instagram and Twitter.
I had a great time speaking with Katherine about her career 'quilt', entrepreneurship, women in leadership, self-care, and her social work superpower.
LISTEN to the full Conversation with Nicki Sanders and Katherine Spinney BELOW.
Loading the player …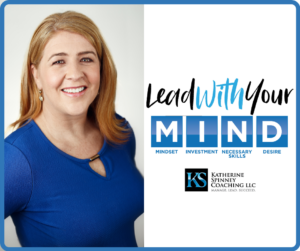 Nicki Sanders, MSW, CEO, is a Career and Empowerment Strategist who helps high-performing women of color in management go from overworked, underpaid, and unappreciated to energized, well paid, and appreciated. Through Nicki Sanders Leadership Consulting, she also helps businesses recruit, hire, train, and retain great employees. Nicki has an extensive background in developing and managing successful programs and leading high-functioning multi-disciplinary teams. She is an accomplished professor, coach, trainer, and group facilitator who has combined her gift for authentic relationships, Master of Social Work degree, and over 20 years of diverse work experience to create a life she loves. Nicki is a lover of cupcakes, travel, and 80's hip hop and R&B music.
© 2021 Copyright Protected. ALL RIGHTS ARE RESERVED.