Portia Rouse, LCSW-C, is the Founder of Minds Over Matter, LLC. Minds over matter means being able to control your mind to address the matters of life through awareness, trainings, and events related to mental health and self-care. Minds Over Matters provides educational services, namely, providing online and in-person workshops, webinars, courses in the field of mental health/mental health awareness as well as health and wellness. Portia decided to become a social worker after watching the movie Losing Isaiah years ago. Once Portia saw how the social workers in the film were uncaring and failed the family, she knew she wanted to be a great social worker who cares for the well-being of her clients. You can also purchase Minds Over Matter merchandise.
My 2021 Annual Social Work Month Blog Series features social work entrepreneurs. Portia is not only the founder of Minds Over Matter, LLC, but is also a published author.
Live In Your Truth: A Healing Journal was written based on Portia's real journal entries between the years of 2013 and 2020. The journal also includes healing activities and journal prompts and can be purchased via Amazon and Kindle today.
Portia's favorite blue velvet cupcakes can be ordered from Jazzy Cakes Cup Cakery in New York City, but locally she enjoys the snickerdoodle cupcakes from Bee Nicole Events.
I'm so grateful that I had the pleasure of talking with Portia about her social work background, journey to entrepreneurship, advice to women in social work, her amazing self-care practices, and her social work superpower. She is the epitome of "social work the way you want".
Follow Minds Over Matter, LLC on Instagram.
Listen to the full Conversation with Nicki Sanders and Portia Rouse BELOW.
Loading the player …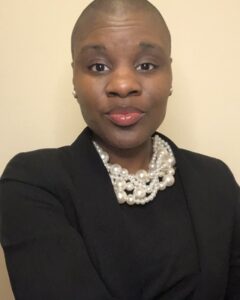 Nicki Sanders, MSW, CEO, is a Career and Empowerment Strategist who helps high-performing women of color in management go from overworked, underpaid, and unappreciated to energized, well paid, and appreciated. Through Nicki Sanders Leadership Consulting, she also helps businesses recruit, hire, train, and retain great employees. Nicki has an extensive background in developing and managing successful programs and leading high-functioning multi-disciplinary teams. She is an accomplished professor, coach, trainer, and group facilitator who has combined her gift for authentic relationships, Master of Social Work degree, and over 20 years of diverse work experience to create a life she loves. Nicki is a lover of cupcakes, travel, and 80's hip hop and R&B music.
© 2021 Copyright Protected. ALL RIGHTS ARE RESERVED.