Anim Aweh, MSW, ACSW is originally from Boston, Massachusetts but now serves women in the Obstetrics and Gynecology Department of a major health insurance company in California. Anim is a medical social worker who earned a Bachelor of Science in Public Health from University of Massachusetts in Amherst. While working in the finance department in a Veteran's Administration Hospital she began to volunteer with a team that supported troops returning home from war. Her original plan was to attend medical school but when the Social Worker and Team Leader for the VA Program noticed how well she was doing in the role and how genuinely she connected with the troops he suggested she pursue a career in social work. Anim earned her Master of Social Work degree from Salem State University in Massachusetts. She strives to combine her passion for public health and mental health to improve the quality of life for societies' most vulnerable.
Anim has a special interest in Black women's health and health disparities. She completed her master's program with a clinical concentration in Health and Mental Health. She knew that there were behavioral components to mental health. Her first- year internship allowed her to study health disparities in a community health clinic. Anim's second-year internship was at a university hospital.  Anim's first job post MSW was providing in home therapy to children in her local Department of Children and Families.
Anim's advice to social work students and recent graduates is to be confident in yourself and your skills. She says that you can make money in this field while doing good work but also advises against going into extreme student loan debt to earn a degree.  She recommends seeking funding through fellowship and exploring state school not just private schools to decrease the total debt owed.
Anim is a proud social worker who loves the versatility of her social work degree and says that it allows her to wear different hats and navigate different spaces. Anim says that social work provides the foundational skills to succeed in all industries – people skills.  Our study of the person in environment allows one to make an impact daily.  Anim says that her degree allows her to be confident in her current role working amongst physicians and that her knowledge of diagnoses, her research background, and her knowledge of medication is invaluable.
Anim has also used her social work degree to become an author. Anim has written a children's book called 'Elijah Was Brave'. She believes that the conversation about mental health in the Black community should happen at an earlier age and her book for children ages 7-9 seeks to normalize the helping process and change the narrative about mental health in the Black community. Anim's desire is to get her book in the hands of parents, teachers, and therapists and that families will read the book together.
The three words that Anim uses to describe the social work profession are empathy, service, and love. Empathy is the core of the social work profession, she said.  If you can't be empathetic then you can't be an effective social worker. Service is what we're her for she says.  We each have to do our part and pass on the blessing we receive. Anim knows that most social workers have big hearts but she says that one must love this work in order to take the journey with people in need to help them navigate life's challenges.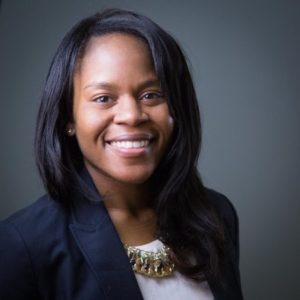 Nicki Sanders, MSW, is a travel and cupcake lover with a passion for self-discovery and career development. She has a strong background in developing and managing interns and successful internship programs. She is an accomplished manager, professor, coach, trainer, and group facilitator who has packaged her Master of Social Work degree and 20 years of diverse work experience into Packaged For Success, a full service training and professional development company.
© 2018 Copyright Protected. ALL RIGHTS ARE RESERVED.