Ashley Willis decided she would become a therapist at the age of 13. As a teenager, she witnessed a family member's therapy session and did not agree with the process. As a college student she considered marine biology but decided it was not her path and she returned to her original plan. In 2005, Ashley graduated from the dual degree program with a Bachelor's degree in Sociology from University of Maryland Eastern Shore and a Bachelor of Arts in Social Work from Salisbury State University.
After graduation, Ashley was employed as a substance abuse counselor as well as with United Cerebral Palsy. Ashley found her passion in treatment foster care.  She was employed as a case worker for two years before being promoted to a Recruiter where she was responsible for training and licensing foster parents. After five years she decided to enroll in the Master of Social Work program at University of Maryland School of Social Work with a clinical and management concentration in Child and Family Social Work. In graduate school Ashley was building on a solid foundation. The learning and growing gave her more direction and focus. Ashley enjoys working with adolescents and she has a history of professional service in many facets of child welfare, both in the public and private arenas. Ashley has received extensive training in child trauma including Trauma Focused Cognitive Behavior Therapy. She has worked with children and families who have experienced ADHD, PTSD, anxiety, and depression.
Ashley was employed in a faith-based group home in Harford County then moved on to Howard County Department of Social Services as a CPS Investigator. Following her time at Howard County, Ashley served as a Safety (CPS) Quality Assurance Supervisor in Baltimore City. This was a new position created after an increase in the deaths of substance-exposed newborns who had been returned to their biological families. While a Bachelor's degree (in any field) qualifies one to serve as a child protective services worker, Ashley understood that additional education and training was needed to support and eventually succeed at keeping children safe. Often in child abuse and neglect cases where there is any mistake or allegations of fault, the blame is placed on the CPS Investigator which creates an unhealthy and unproductive culture for workers. Ashley had a desire to disrupt this punitive culture and equip the team with the knowledge to be competent in their role.     
Ashley said that her "goal in life is to see things grow and flourish". "Although people think social workers only take kids away, we are so much more", she said. She described social workers as protectors and helpers. One of the things that she loves most about social work is that you will always be employable and employed, because social work is necessary. She appreciates that there are so many diverse arenas where social workers can excel. She feels that social work is the best profession in the world, and it pains her when other social workers don't give their all. She also doesn't like that we value clinical work more than other areas of social work.
Ashley agreed that in the world of social work we don't get a lot of management training prior to becoming a manager. Although she had taken a supervision course in graduate school, she explained that this is not enough to be competent in the field. What she wishes she had known before becoming a manager one year ago is that change (whether good or bad) is hard for everyone and especially when you are the one facilitating the change. The advice Ashley has for new managers is to be confident in your skills, be open to learning because you won't know everything, create a support system, and believe that most things can be figured out. She also advises that mangers give their team the same level of empathy that they give to their clients. Additionally, she said that it is unrealistic to think that none of your staff will require a little hand holding at some point.
Although she is relatively new to management, Ashley likes to see when things "click" for her staff. What she enjoys most about management is watching her staff grow professionally and clinically. She loves seeing her employees express themselves and connect to their work. She appreciates that she can be a supporter and that her opinion is valued. Ashley describes her management style as being very "go with the flow". Ashley recognized that because she was used to doing the work it was a challenge for her in the beginning to teach her staff instead of doing the work for them. Another challenge she faced was the appropriate use of confrontation in supervisor/worker relationship. After a bit of self-reflection, she determined that she may be a little too go with the flow and adjusted accordingly.
Ashley is currently employed as the Clinical Supervisor for a nonprofit treatment foster care program in Baltimore, MD. In a recent management training she attended, Ashley learned that there are no difficult staff or people but instead they are different people. People with a different perspective that needs to be explored or understood.
The three words that Ashley uses to describe social work are challenging, fulfilling, and thriving.
During her downtime, Ashley enjoys traveling the Caribbean with her husband and young daughter, spending time with her family, and attending church where she is a member of the Steward Board and Missionary Ministry.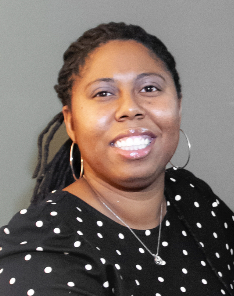 Nicki Sanders, MSW, is a travel and cupcake lover with a passion for self-discovery and career advancement. She has an extensive background in developing and managing interns and successful internship programs. She is an accomplished supervisor, professor, coach, trainer, and group facilitator who has merged her Master of Social Work degree and 20 years of diverse work experience into a thriving business. Nicki Sanders Consulting helps businesses increase employee recruitment and retention and helps managers uplevel their leadership skills.
Copyright 2019. All Rights Reserved