Crystal McLeod is a Licensed Clinical Social Worker and Board-Certified Diplomat in Clinical Social Work who is currently serving in the United States Air Force. She is currently managing the Alcohol and Drug Abuse Program as well as the Behavioral Optimization Program.
Like many social workers, personal experience led Crystal to a career in the field. At the age of 13 she moved away and lived with a cousin and her family, one of whom was a young MSW working with teenage mothers at a teen pregnancy center. She admired her work. Although she knew at the age of 14 that she wanted to be a social worker, Crystal pursued nursing in college. Once she realized that nursing was not a good fit for her, Crystal transferred to an undergraduate social work program. Crystal received her Bachelor of Social Work degree from Winthrop University in Rock Hill, SC and her Master of Social Work degree from University of South Carolina in Columbia, SC. Being from a family with military backgrounds, prior to joining the Air Force twelve years ago, Crystal worked with Child Protective Services in Mecklenburg County, Charlotte as an investigative social worker. Crystal warned that child welfare is a part social work that will stretch you thin but feels every social worker should have this experience. At the age of 23, while working long hours and with a high volume of cases, Crystal had a health scare that forced her to reevaluate her current job choice, priorities and habits.
Crystal describes herself as an Officer first and has learned to balance her role as such and also a social worker. Crystal was appointed to her first formal oversight/leadership role while serving in Korea in 2009. She supervised a team that included civilians and active duty service members. She described that time as a learning opportunity with lots of trial and error.
Crystal noted that her biggest turning point as a leader came about in 2016 as she supervised a team of 30 civilians and active duty members. It was in this role that Crystal realized that her high speed, "get things done" style was not a good match for that work environment. As she balanced being an Officer and a supervisor, Crystal realized that she needed to be a motivator and get the buy in of her team. She learned to be transformational in her leadership style. She realized that getting people to believe in her and contribute to her vision was required.
Crystal is a stickler for time and has learned to be more flexible and transparent. She is now just as patient with her team as she is with her patients and always shares where the team is headed and how they will get there. Another important trait Crystal possesses that is required to be a strong manager is comfort standing on the island alone.
Crystal has the same advice for managers whether they are in the military or another company – learn the structure and culture first. Accept leadership positions for the right reasons and the right things will happen, Crystal said. What she appreciates most about leading people is being able to see the growth in both herself and her staff. "If you are not growing then you are stagnant", she warned as she described the joy experienced as she supports her people and witnesses their responses. Crystal describes management as a marathon and not a sprint. "Management is about service, and employees should be given the flexibility to try new things and fail or succeed at them", she stated. She advises that supervisors get to know their team's strengths and weaknesses by taking the time to get to know their staff individually and also getting to know themselves as a manager. She brilliantly continued with "praise in public and criticize in private".
'Service Before Self' is an Air Force core value. Crystal loves serving her country and serving as a social worker. Both can be overwhelming at times, but she is not in this work just for the money. She is walking in her purpose and living her dream. What she loves most about social work is the diversity of opportunities in the field. She says that you can serve anywhere and do almost anything that you want as a social worker and she can't see herself doing anything less.
As you may recall, Crystal also struggled with compassion fatigue and burn out as a new social worker. She believes that most new managers will have similar struggles but will get better with time. Crystal provides more proof that evolution is possible as she explains that she will stay at work later instead of bringing work home and has not brought work home in four years. Her self-care routine also includes regular manicures and pedicures, spa days and a lot of traveling.
Crystal is excited about her future. She is pursuing a Doctorate of Social Work at the University of Southern California with an expected graduation date of May 2020. Once she retires from the Air Force, Crystal plans to further her social work career as a college professor and work in public policy and advocacy to impact social change.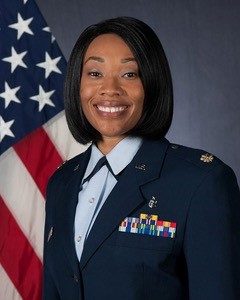 Nicki Sanders, MSW, is a travel and cupcake lover with a passion for self-discovery and career advancement. She has an extensive background in developing and managing interns and successful internship programs. She is an accomplished supervisor, professor, coach, trainer, and group facilitator who has merged her Master of Social Work degree and 20 years of diverse work experience into a thriving business. Nicki Sanders Consulting helps businesses increase employee recruitment and retention and helps managers uplevel their leadership skills.
© 2019 Copyright Protected. ALL RIGHTS ARE RESERVED.