Susan Shewchuk earned a bachelor's degree in Textiles and Clothing.  She taught textiles, clothing, and art as a Middle School Home Economics teacher. After living in Europe for a few years, Susan returned home to the United States and spent 15 years with the National 4-H Counci,l first as an Administrative Assistant then as an Account Executive.  While working with 4-H, Susan saw an ad in a local newspaper for a course offered by the Montgomery County (MD) Commission for Women titled "How to Make Your Marriage Work". Susan contacted the Commission for Women because she wanted to teach the workshop. She told that they already had a facilitator but was invited to volunteer in other ways.  When Susan learned that there were volunteer psychosocial counselors she informed the Commission that that was the position she was interested in. When asked if she was certified, Susan informed them that she was not. Despite that, she was invited to take part in the two-week training course for volunteer psychosocial counselors.
Susan took two weeks off from her job to attend the volunteer training. One evening after completing the training, she was asked to take a crisis phone call because the therapist was unavailable.  The caller was suicidal.  Susan was able to calm the caller and schedule her for follow up counseling.  When the therapist learned how Susan handled the call she suggested that Susan counsel the woman herself since they already had a connection.  For 10 years Susan served as a volunteer psychosocial counselor with the Montgomery County Commission for Women.  She was encouraged by the staff and volunteers to get credentialed to do the work that she was so good.  She decided that when she reached retirement age at 4-H she would take the leap.  Susan applied to the University of Maryland School of Social Work at 55 years old.
After her graduate application was submitted, Susan was informed that she was missing a college statistics course required for admission.  She hired a recent high school graduate as her tutor, earned an A in her statistics course, and was granted admission.  Susan was one of the two oldest students in her cohort. Most of the students were in their early and mid-twenties. Susan was not intimidated, in fact, she believes that her age was an asset. There was a maturity that she possessed, and she felt like she had a head start because she has lived.
Susan was a very focused graduate student who was mature and knew what she wanted. Susan pursued the Youth and Families concentration. During her grad school years in the late 1990's, America was becoming more open about HIV and AIDS. The AIDS quilt was displayed at the National Mall, one of her former supervisors at 4-H had died of AIDS, and her last supervisor at 4H was a gay man.  Susan elected to complete a paper on AIDS and interview her former boss and his partner.  As she shared the story she commented how we have "come a long way" in our knowledge, openness and treatment of AIDS.
Susan says that she had a wonderful learning experience in her social work program and made a lot of good friends that she keeps in contact with to this day. She described her internships as hit or miss.  Susan was open to the internship during her first-year placement but did not know what she wanted.  She was assigned an internship with the local housing authority where she learned a great deal about the services the county provided for families and conducted home visits to support those families.
Susan requested a placement at a hospital for her advanced placement. Although she described this time as intense, Susan views it as a great learning opportunity. She conducted individual and group counseling for patients who were on the inpatient mental health unit. She recalled a case where she witnessed the multiple personalities of a patient surface after being triggered by someone.  Both she and the patient ended up on the floor. Her supervisor, although grateful that she handled the situation successfully, cautioned her about putting herself in a potentially dangerous situation.
After earning her MSW, Susan researched potential organizations and walked into an organization where she wanted to work and introduced herself. She talked with the Executive Director who referred her to a Program Director and she was hired as a therapist in a school-based mental health program. It is during this time that Susan shared her advice for social work students and new graduates – be confident, be respectful, and always be professional. Susan had two younger coworkers who did not like her, but she stayed positive, remained professional, and did her job well.  She remained at the agency longer than both of those women and earned her clinical level license for the state of Maryland –  Licensed Certified Social Worker-Clinical (LCSW-C).
Following that position, Susan and her husband moved to Shanghai, China to work at a western hospital that was opened by two American women. Susan opened and headed the mental health unit. She designed forms, created schedules, and informed the hospital employees about the mental health services available at the hospital.  Susan was also tasked with creating a safe room and had to instruct the staff to remove cords and the bathroom door. Susan informed me that China views mental health differently than in the United States and people with mental illness stayed at home.  Due to this difference, Susan also trained the nurses on appropriate professional boundaries and discouraged friendships and encouraged patient/worker relationships.
Susan's patients at the hospital were very diverse. She saw patients from three years old to ninety years old and those suffering with everything from anxiety to attention deficit disorder. She communicated through German, French, Japanese, and Chinese translators. She lived in China for four years. What Susan took away from her time in China was that people are people regardless of their language or where they come from.
Susan described her social work career as eclectic. She feels that she has been very lucky in her career to experience different and varied populations, so she doesn't feel like she has only one specialization. When she returned to the United States she knew that she didn't want to work for someone else, so she set up a private practice. Having a successful private practice requires self-promotion and essentially surviving on referrals. Susan was fortunate to be able to join a suite with her former intern and psychiatrists. She is no longer a part of that practice and now must rely solely on herself.  Susan currently offers individual therapy two days per week.
What Susan loves most about social work is that social workers assist individuals in gaining a sense of self-worth and learning to appreciate themselves. She places an emphasis on understanding family dynamics and one's placement in their family and encourages her patients to learn the importance of taking the best from their situations and relationships and understanding that they have the power to change the bad/negative.
The three words that Susan uses to describe social work are needs, individuality, and power.
Needs – People's needs are the same
Individuality – Each individual is different
Power – People have the power to change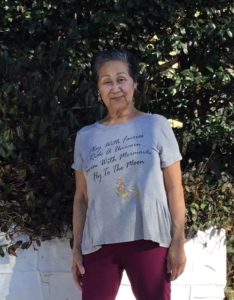 Nicki Sanders, MSW, is a travel and cupcake lover with a passion for self-discovery and career development. She has a strong background in developing and managing interns and successful internship programs. She is an accomplished manager, professor, coach, trainer, and group facilitator who has packaged her Master of Social Work degree and 20 years of diverse work experience into Packaged For Success, a full service training and professional development company.
© 2018 Copyright Protected. ALL RIGHTS ARE RESERVED.