Do you want to support teens in foster care but you're unable to foster or adopt?
There are many ways to help. Here are 12 ways to get involved with youth in foster care all year long.
January – MLK Day of Service
The MLK Day of Service is a part of United We Serve, the President's national call to service initiative. It calls for Americans from all walks of life to work together to provide solutions to our most pressing national problems. Taking place each year on the third Monday in January, the MLK Day of Service is the only federal holiday observed as a national day of service – a "day on, not a day off." The MLK Day of Service empowers individuals, strengthens communities, bridges barriers, creates solutions to social problems, and moves us closer to Dr. King's vision of a "Beloved Community." Donate, advocate, or volunteer directly with youth in care.
February – Valentine's Day (2/14)
Blog: Give to Youth in Foster Care this Valentine's Day
March – Absolutely Incredible Kid Day
Absolutely Incredible Kid Day® (AIKD) is a day created by Campfire USA designated to honor our nation's children. It's a simple, meaningful way for adults to let children know how much they are appreciated. During this event, individuals write a letter(s) to children they know with words of encouragement.
April – Child Abuse Prevention Month
Blog: Prevention is the Only Way to End Child Abuse
May – National Foster Care Month – Pack A Backpack™ Drive
Our Annual Pack A Backpack™ Drive collects and distributes backpacks (duffel bags and other luggage) filled with personal hygiene items for teen boys in foster homes, group homes, and homeless shelters. Backpacks will be delivered before Memorial Day. JOIN our Community Outreach mailing list to stay up to date.
June – End of School
The education of many teens in foster has been interrupted by frequent moves. Help celebrate the end of the school year with a party, cookout, or local day trip.
July – Independence Day
Blog: Recognize Foster Youth This Independence Day
August – Back To School
The education of many teens in foster has been interrupted by frequent moves. Help teens get prepared to return to school by donating school supplies, clothing, shoes, haircuts or hairdos, backpacks, or books. Don't forget about college students.
September – Good Neighbor Day
National Good Neighbor Day is observed annually on September 28. This day was created to acknowledge and celebrate the importance of a good neighbor. It is great to have a good neighbor but you can BE a good neighbor to teens in foster care by creating fun and welcoming events and activities in your neighborhood like a block party or a movie night in the park.
October – Make A Difference Day (10/28)
Make A Difference Day is the largest national day of community service. On the fourth Saturday of October, millions of volunteers around the world unite in a common mission to improve the lives of others. Make A Difference Day is a day to celebrate the power of people to make a difference. Make A Difference Day is a USA TODAY initiative, backed by the Gannett Company in collaboration with Points of Light and the support of Newman's Own. Anyone – regardless of age, location or resources – can accomplish great things by tackling problems in their community. Raise awareness about the needs of teens in foster care or connect with a group home, homeless shelter, or foster family to make a positive difference.
November – National Adoption Day
National Adoption Day is a collective national effort to raise awareness of the more than 100,000 children in foster care waiting to find permanent, loving families. A coalition of national partners – Dave Thomas Foundation for Adoption, Congressional Coalition on Adoption Institute, The Alliance for Children's Rights and Children's Action Network – sponsor National Adoption Day. This annual, one-day event has made the dreams of thousands of children come true by working with policymakers, practitioners and advocates to finalize adoptions, and create and celebrate adoptive families. Communities across the county celebrate every Saturday before Thanksgiving. Volunteer, create an event, become an advocate, or consider adoption.
December – Pack A Purse™ Drive
Our Annual Pack A Purse™ Drive collects and distributes purses (totes, and other handbags) filled with personal hygiene items for teen girls in foster homes, group homes, and homeless shelters. Purses will be delivered before Christmas Day.
JOIN our COMMUNITY OUTREACH email list to stay up to date on our Pack A Backpack™ Drive and Pack A Purse™ Drive.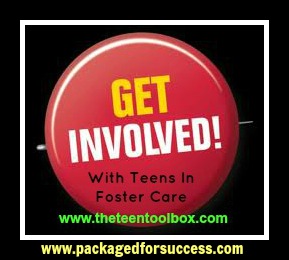 Nicki Sanders, The Packaged For Success Coach, is an experienced trainer, group facilitator, and program manager. She has packaged her Masters of Social Work degree and over 15 years of work experience into Packaged For Success, a training and professional development company. Packaged For Success provides career coaching to college students, entry-level job hunters, and experienced employees seeking a promotion. Packaged For Success also offers communication and productivity improvement training for employees and supervisors and provides consultation on building sustainable, impactful, socially responsible community programs.
© Copyright Protected. ALL RIGHTS ARE RESERVED.