The cicadas are coming!
The cicadas are coming, and I'm absolutely dreading the thought of their existence.
This will be my third encounter with these insects. I was a junior high school student in Washington, DC, the first time cicadas emerged during my lifetime. During the second cicada invasion, I was a full-time employed, adult mother. Third time around and we are coming out of a year-long quarantine caused by a global health pandemic.
Each encounter was memorable, but not in a good way:
I don't like bugs and I didn't like dozens of them buzzing around my face as my school mates and I waited for an "all clear" to re-enter our school after a bomb threat.
When the cicadas made their above ground debut in 2004, it was also my first time riding in a car with a convertible top. Cicadas, a convertible and Nicki's anxiety didn't mix well.
Of course, 2020 was a year for the record books for all the wrong reasons. I spent most of the year feeling like we were all in an unending real life Twilight Zone episode. I literally could not have handled cicadas in 2020. My research tells me that cicadas usually come out in the spring, mate, lay eggs, feed, and die in late June or early July. That means that I can avoid them as much as possible and still have a couple of months of summer to enjoy. This is my hope and prayer.
You know that I am not a part of the club, but there are people who are excited about and fascinated by this impending emergence. There are even cicada cookbooks gaining popularity. Check out this article "Eating Cicadas Is Actually Good For The Environment And Apparently They Taste Like Shrimp". I absolutely will NOT partake in that dining experience. Insects are not a delicacy in my world.
Since everyone who knows me knows exactly what their job is if we ever find ourselves in a zombie apocalypse, I believe this is a great time to inform you as well. If doomsday arrives in our lifetime, I will not eat insects, rodents, or humans. I also will not spend months in an underground bunker eating astronaut food and drinking water that must be purified with a pill waiting for the air above to clear and become safe to breathe. If you love me or even like me a just little, your job is to put me out of my misery. That's it – you got one job in my book! #jokingnotjoking
Back to the cicadas…
Article: "From T-shirts, drinkware, stickers and masks, cicada merch is flying off the shelves"
Are you looking forward to the cicada arrival or are you and I on the same page? What do you remember about their emergence 17 years ago?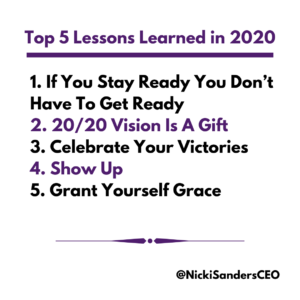 Nicki Sanders, MSW, CEO, is a Career and Empowerment Strategist who helps high-performing women of color in management go from overworked, underpaid, and unappreciated to energized, well paid, and appreciated. Through Nicki Sanders Leadership Consulting, she also helps businesses recruit, hire, train, and retain great employees. Nicki has an extensive background in developing and managing successful programs and leading high-functioning multi-disciplinary teams. She is an accomplished professor, coach, trainer, and group facilitator who has combined her gift for authentic relationships, Master of Social Work degree, and over 20 years of diverse work experience to create a life she loves. Nicki is a lover of cupcakes, travel, and 80's hip hop and R&B music.
© 2021 Copyright Protected. ALL RIGHTS ARE RESERVED.