Welcome to Black History Month!
Black History Month is an annual celebration of achievements by African Americans and a time for recognizing our central role in US history. The event grew out of "Negro History Week," the brainchild of noted historian Carter G. Woodson and other prominent African Americans. Since 1976, every US president has officially designated the month of February as Black History Month.
Black history is American history. Representation matters. Invisibility is cancelled. There are so many stories that have yet to be told about the history of Black America. Black History Month encourages us to go beyond the common — and to seek out the extraordinary.
The Black History Month 2021 theme, "Black Family: Representation, Identity and Diversity" explores the African diaspora, and the spread of Black families across the United States. The Association for the Study of African American Life and History (ASALH) chose the theme, as it does every year.
Did You Know?
Cicely Tyson was an award-winning film, television and stage actress, notable for her roles in 'The Autobiography of Miss Jane Pittman,' 'The Help' and Broadway's 'The Trip to Bountiful,' among others. She built a successful career by carefully choosing roles that exemplified quality and depth. She won accolades and awards for her performances on TV, stage and in film.
Mary McLeod Bethune was an educator and activist, serving as president of the National Association of Colored Women and founding the National Council of Negro Women.
Tarana Burke is a civil rights activist who was the original founder of the "Me Too" movement, which she started in 2006. It later became a global phenomenon that raised awareness about sexual harassment, abuse, and assault in society in 2017.
Marie M. Daly was an American biochemist who received her B.S. and M.S. in chemistry at Queens College and New York University, respectively. After completing her Ph.D. at Columbia University — and becoming the first African American woman to obtain a Ph.D. in chemistry in the United States — Daly taught and conducted research. Daly's groundbreaking work helped clarify how the human body works.
Acclaimed ballerina Misty Copeland is the first African American performer to be appointed as a principal dancer for American Ballet Theatre.
Amelia Boynton Robinson was a civil rights pioneer who championed voting rights for African Americans. She was brutally beaten for helping to lead a 1965 civil rights march, which became known as Bloody Sunday.
Ruby Bridges was the first Black child to integrate an all-white public elementary school in the South. At six years old, Ruby was escorted to class by her mother and U.S. marshals due to violent mobs outside the William Frantz School, near her home in New Orleans. She later became a civil rights activist.
Mathematician Mary Jackson was one of a small group of African American women who worked as aeronautical engineers, called "human computers," at NASA during the Space Age.
"There is no negro problem. The problem is whether the American people have loyalty enough, honor enough, patriotism enough, to live up to their own constitution…" -Frederick Douglass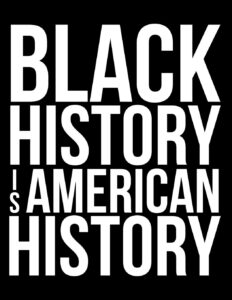 Nicki Sanders, MSW, CEO, is a Career and Empowerment Strategist who helps high-performing women of color in management go from overworked, underpaid, and unappreciated to energized, well paid, and appreciated. Through Nicki Sanders Leadership Consulting, she also helps businesses recruit, hire, train, and retain great employees. Nicki has an extensive background in developing and managing successful programs and leading high-functioning multi-disciplinary teams. She is an accomplished professor, coach, trainer, and group facilitator who has combined her gift for authentic relationships, Master of Social Work degree, and over 20 years of diverse work experience to create a life she loves. Nicki is a lover of cupcakes, travel, and 80's hip hop and R&B music.
© 2021 Copyright Protected. ALL RIGHTS ARE RESERVED.