I'm a native Washingtonian, an introvert with extrovert tendencies, a first-generation college student, a lover of cupcakes and pancakes, a (former)roller coaster rider, a non-fiction book reader, and a huge fan of New Edition and old school 80's hip hop. My ultimate life goal is to trade in suburban life for country living. Yes, I love farms and barns too.
Do you want to know more about me? Follow my digital footprint.
LinkedIn – The place for business. Connect with me on LinkedIn for strategies, articles, and thought-provoking questions related to leadership, career acceleration, employee recruitment and retention, and higher education. If you are a little conservative or are interested in strictly professional alliances, then LinkedIn is the place to connect with me.  
Facebook – On Nicki Sanders Leadership Consulting's Facebook page you will find a mix of business and business behind the scenes. Leadership, management, and inspiration with less formality. Follow my page for videos, articles, questions, and join in on a little chit chat. Cupcakes and Conversations with Nicki Sanders also happens live at 1:00pm on the 2nd Wednesday of each month. Perfection does not live on my Facebook page. (@NickiSandersCEO)
Twitter – Social Worker Ms. Nicki and Professor Sanders hang out here. If you are interested in my opinions on social work, politics, social justice, poverty, religion, and academia let's connect on Twitter. I have lots of opinions! When you check out my account, my values and views are pretty clear. I have no regrets of anything you will read on my thread, but I will not engage in Twitter battles. Retweets equal endorsements unless otherwise stated. (@NickiSandersCEO)
Instagram – Instagram is my online place for fun and variety. I am perfecting my selfie game on Instagram while sharing about career advancement, cupcakes, motivation, travel, music, and whatever else comes to mind. My Instagram is my classroom, vision board, tv set, and rolodex all wrapped into one. (@NickiSandersCEO)
Pinterest – My Pinterest boards are a fun mix of my personal interests and professional thoughts. My favorite Pinterest boards are representative of the nonbusiness Nicki. Although I don't use Pinterest much anymore, drop by and see what you learn about me. My top 5 Pinterest boards are "New Edition Super Group", "Old School Fun", "Eating in the 80's", "80's Old School Music", and "Sesame Street Kid". (NickiSandersCEO)
I invite you to connect with me on all social media platforms, but you have the power of choice. Get in where you fit in.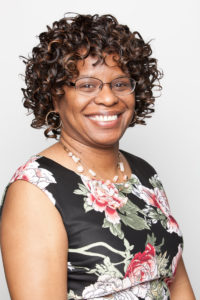 Nicki Sanders, MSW, CEO, is a travel and cupcake lover with an aptitude for authentic connection and career acceleration. She has an extensive background in developing and managing successful programs and leading high-functioning multi-disciplinary teams. She is an accomplished professor, coach, trainer, and group facilitator who has merged her Master of Social Work degree and over 20 years of diverse work experience into a thriving business. Nicki Sanders Leadership Consulting helps businesses recruit and retain the best employees and helps women in mid-level management Get Promoted to the job of their dreams.
© 2020 Copyright Protected. ALL RIGHTS ARE RESERVED.