Normally at the end of the month, I spotlight an amazing woman leader for Conversations with Nicki Sanders, but since I have a special launch happening on Sunday, August 1, 2021, I want to set aside this space at the end of July to hear from you.
On my Nicki Sanders Leadership Consulting blog and weekly newsletter, I've covered career clarity tips, resume and cover letter advice, how to set healthy boundaries, toxic workplaces, avoiding professional burnout, career advancement strategies, leadership development, and professional development. If you've been connected to me for a while, you know that I have also focused on positive youth development, career development for college students and recent graduates, internship program development and management, and becoming a better supervisor.
So, leading ladies, what else do you want me to cover or revisit?
Please take a few moments to complete my survey and help me determine the focus of upcoming blog and newsletter topics. I have exciting coaching and consulting programs on the horizon, but I want to be sure to add constant value to you as you travel this leadership path.
If you are not a member of my newsletter community, visit my website to sign up for weekly career acceleration and leadership development tips and strategies (and a few surprise bonuses along the way) to support you as you travel your unique career journey.
Feel free to pass this request along and share the resources with other women of color in human services leadership. Thank you in advance.
Let's do this! I'm ready to go to our next level.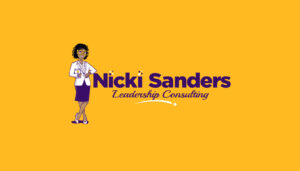 Nicki Sanders, MSW, CEO, is a Career and Empowerment Strategist who helps high-performing women of color in management go from overworked, underpaid, and unappreciated to energized, well paid, and appreciated. Through Nicki Sanders Leadership Consulting, she also helps businesses recruit, hire, train, and retain great employees. Nicki has an extensive background in developing and managing successful programs and leading high-functioning multi-disciplinary teams. She is an accomplished professor, coach, trainer, and group facilitator who has combined her gift for authentic relationships, Master of Social Work degree, and over 20 years of diverse work experience to create a life she loves. Nicki is a lover of cupcakes, travel, and 80's hip hop and R&B music.
© 2021 Copyright Protected. ALL RIGHTS ARE RESERVED.