Our 2017 Purse Packing Party Was A Huge Success!
Purses packed up from storage unit to Uhaul truck to the Laurel Boys and Girls Club for our Purse Packing Party!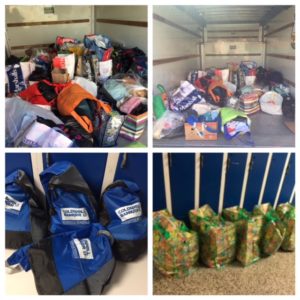 We were working so hard we didn't remember to take pictures of the tables overflowing.  There were also quite a few boxes underneath the tables to replenish the supplies that we forgot to take picture of.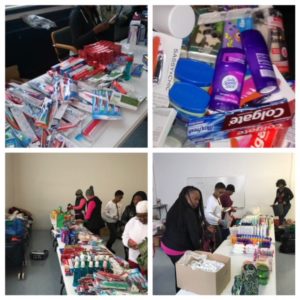 Check out this short purse packing party video of our amazing Purse Packing Party volunteers hard at work. Everyone was so serious. We had a hard deadline at our location since we had to push the date back one week but we are grateful to Laurel Boys and Girls Club for accommodating us.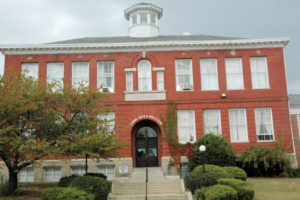 We replenished this collection of filled purses about 5 or 6 times during the Purse Packing Party.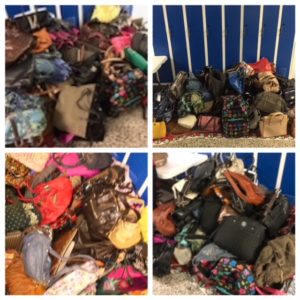 Shout out to the best volunteers ever.  We made it all work even under a time crunch.  Thank you to again to Laurel Boys and Girls Club for accommodating our reschedule.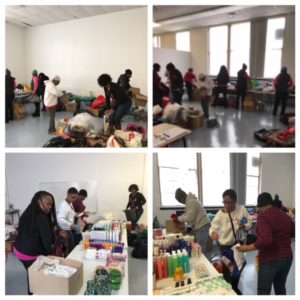 The purse donations that have been filled and sorted for delivery this week are in the big colorful shopping bags. There is still more Packing to do this week. I picked up more purses on Sunday and have a few more to pick up today. If you STILL want to donate deodorant, mouthwash, or sanitary pads please email me before Wednesday, December 20, 2017. THE LABOR OF LOVE CONTINUES!!
Nicki Sanders, The Packaged For Success Coach, is an Adjunct Professor with a passion for business and career development. She has an extensive background in developing and managing interns and successful internship programs. She is a skilled manager, coach, trainer, and group facilitator who has packaged her Master of Social Work degree and 20 years of work experience into Packaged For Success, a full service training and professional development company.
© 2017 Copyright Protected. ALL RIGHTS ARE RESERVED.