I was a Sesame Street Kid who grew up to be a Sesame Street parent and adult. I absolutely love the television and the impact it has made on our society.
In addition to numbers, letters, and colors, there are 5 important lessons I learned about Career Advancement from watching Sesame Street.
Do What You Do Best
Sesame Street has been a pioneer and leader in early childhood education for 50 years. Although they have expanded from television to include merchandise, theme parks, and events, Sesame Street has not strayed away from educating young children. Determine what you want to be known for. Focus and intention are essential in the career advancement life cycle. In our current job market, there is little value in being a jack of all trades and a master of none.

2. Communicate Clearly
Sesame Street's messaging and communication style are appropriate for their audience. Clear, simple language, repetition, and visuals that help explain and reinforce concepts are utilized. Clear communication can prevent misunderstandings and disagreements.
Effective communication in the workplace can help to foster a good working relationship between you, your colleagues, supervisor, and staff which in turn can increase productivity and visibility.

3. Build Strong Alliances
Michelle Obama, Sofia Vergara, LL Cool J, Celine Dion, Whoopie Goldberg, Adam Sandler, Tina Fey, and Ray Charles and countless other celebrities have all made appearances on Sesame Street. It is true that it is not always what you know but who you know. Many positions are never advertised openly. People hire people, not resumes. A strong professional connection or recommendation can accelerate your climb up the career ladder.

4. Be Encouraging
Sesame spread has shared positivity and fun for five decades. Even when addressing tough issues such as death, homelessness, and substance abuse, the subjects are addressed with compassion, empathy, and hope with the goal of support and resolution. If you can perform the technical functions of a job well but bring negativity, confusion, division, and disrespect into the work environment you will be replaced. It is difficult to accelerate your career or get promoted with poor people skills.

5. Think Long-Term
Sesame Street has not thrived for 50 years without long-term planning and strategic thinking. Planning and strategic thinking are also important in career advancement. The world is constantly changing and we must be proactive and able to adapt. Impulsivity, guess work and obscurity will lead to career stagnation
If you want additional support as resources to advance your career, register for my Career Acceleration Strategy Session today. Register to receive customized strategies to design and attain a successful career. Together we will challenge the status quo, brainstorm, and limit any previously held limitations to create the game plan to help you reach your career goals. The regular investment for this one hour session is $297, but in honor of my birthday month, I am offering you a Career Acceleration Strategy Session for the investment of $129 through April 30, 2020. If you're ready, I'm ready!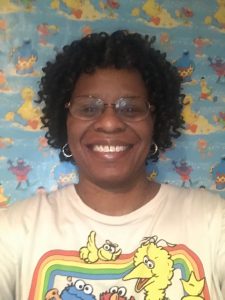 Nicki Sanders, MSW, CEO, is a travel and cupcake lover with an aptitude for authentic connection and career design. She has an extensive background in developing and managing successful programs and leading high-functioning multi-disciplinary teams. She is an accomplished professor, coach, trainer, and group facilitator who has merged her Master of Social Work degree and over 20 years of diverse work experience into a thriving business. Nicki Sanders Leadership Consulting helps businesses recruit and retain the best employees and helps women in mid-level management design the careers of their dreams.
© 2020 Copyright Protected. ALL RIGHTS ARE RESERVED.