The probability of attracting the best and brightest interns is increased when you offer a valuable learning experience.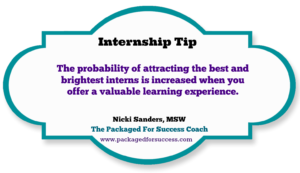 Determine why you need an intern and set clear internship goals.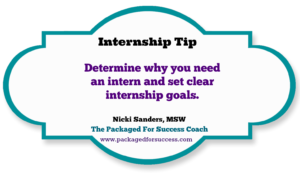 Be clear and consistent in your expectations of interns.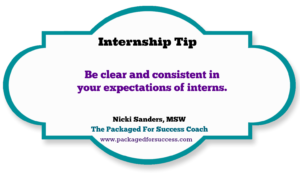 Always explain to interns how they will contribute to the team environment and help your organization meet its goals.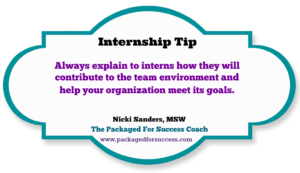 Assign a variety of tasks and projects to maximize learning and avoid boredom.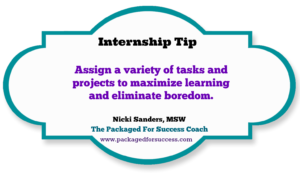 BONUS: Supervisor and intern should meet regularly to evaluate the intern's strengths and weaknesses.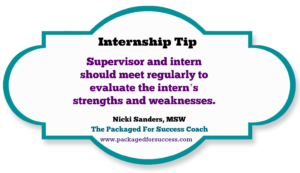 Nicki Sanders, The Packaged For Success Coach, is an Adjunct Professor with an extensive background in developing and managing internship programs. She is a skilled program manager, coach, trainer, and group facilitator who has packaged her Masters of Social Work degree and 20 years of work experience into Packaged For Success, a full service training and professional development company.
© 2016 Copyright Protected. ALL RIGHTS ARE RESERVED.