Get Hired As An Intern: Land the Internship of Your Dreams
Kindle Edition
The economy and job market continue to evolve, yet internships are still a viable option to gain practical work experience and stand out in the crowd – perhaps now more than ever. As an emerging professional striving for economic self-sufficiency, you shouldn't overlook the value in doing work that you love and being appreciated and rewarded for doing great work. Get Hired As An Intern ebook provides practical, easy to implement steps to make the competitive internship search less stressful, less difficult and more gratifying. The ebook guides you on a journey of self-exploration where you will discover your strengths and learn where to look for internships, how to build professional relationships, and how to shine on an interview to land the internship of your dreams.
Order your Kindle Edition on Amazon.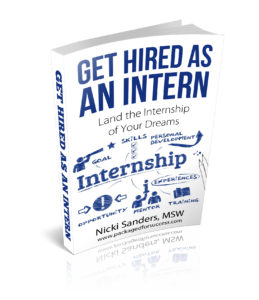 Nicki Sanders, The Packaged For Success Coach, is an Adjunct Professor with an extensive background in developing and managing internship programs. She is a skilled program manager, coach, trainer, and group facilitator who has packaged her Masters of Social Work degree and 20 years of work experience into Packaged For Success, a full service training and professional development company.
© 2016 Copyright Protected. ALL RIGHTS ARE RESERVED.