Black history is American history. Black history is taught in many schools as an elective or only during the month of February and sometimes still not taught at all. Black voices have been silenced and our stories buried or diluted for centuries. We will no longer be silent!
"The more you know your history, the more liberated you are." -Dr. Maya Angelou
Benjamin Banneker was recommended by Thomas Jefferson and hired by President George Washington to be a part of the planning team to build the nation's capital, Washington, DC. Banneker saved the project by reproducing a complete layout of all the streets, parks, and majors building of the original plan after the former designer walked off the job and took all the plans with him.
We celebrate Rosa Parks, Harriet Tubman, Coretta Scott King, and Condoleeza Rice. We honor Dr. Martin Luther King, Jr, Frederick Douglas, Nat Turner and Barack Obama.
Black history also includes Dr. Charles Drew and Garrett Morgan and Count Basie and Ella Fitzgerald and Paul Lawrence Dunbar and Shirley Chisholm and Mae Jemison and Arthur Ashe and Patricia Harris and Doug Wilder.
"The time is always right to do what is right." -Dr. Martin Luther King, Jr.
It is exhausting for Black people to consistently have to defend or explain the collective trauma of the Black experience in America. 
For Black people and our allies who are looking for resources to further educate yourself about racial inequality in America, internet searches can lead to information overload or even misinformation.
Amazon, libraries, and bookstores are goldmines, but sometimes you want the story more quickly and in a more easily digestible format. 
If you are searching for ways to comprehend or explain systemic racism and White supremacy, here is a list of 25 biographical films that may make understanding and discussion easier.
Just Mercy
Marshall
Selma
Glory
42
The Butler
Glory Road
The Great Debaters
Malcolm X
Roots
Pride
Remember the Titans
Ali
Ray
Get On Up
The Hurricane
Talk To Me
Harriet
Red Tails
The Tuskegee Airmen
Miss Ever's Boys
Ghosts of Mississippi
Get on the Bus
Amistad
Birth of a Nation
What films would you add to the list?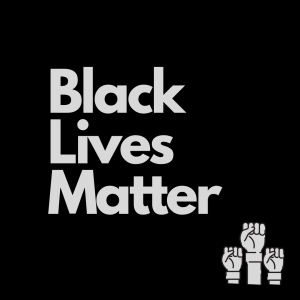 Nicki Sanders, MSW, CEO, is a travel and cupcake lover with an aptitude for authentic connection and career design. She has an extensive background in developing and managing successful programs and leading high-functioning multi-disciplinary teams. She is an accomplished professor, coach, trainer, and group facilitator who has merged her Master of Social Work degree and over 20 years of diverse work experience into a thriving business. Nicki Sanders Leadership Consulting helps businesses recruit and retain the best employees and helps women in mid-level management design the careers of their dreams.
© 2020 Copyright Protected. ALL RIGHTS ARE RESERVED.