Children and teens enter foster care through no fault of their own, because they have been abused, neglected, or abandoned and are unable to continue living safely with their families. More often than not, the separation from their families is an additional trauma. Children and youth in foster care often have few belongings and carry their belongings in garbage bags when they must move. Garbage bags are for garbage! Not a child's luggage.
The average age of a child in foster care is more than 8 years old, and there are slightly more boys than girls. Of the 400,000 children in foster care, more than 100,000 of them are waiting to be adopted. Each year, approximately 20,000 youth will age out of the foster care system when they turn 18 or 21, or when they finish high school (depending upon the state in which they live.) These children are at increased risk of poor educational outcomes, experiencing homelessness, and being unemployed.
Our Annual Pack A Backpack™ Drive began April 1, 2018 and will end on May 6, 2018. There is still time to donate backpacks (and duffel bags) and personal hygiene items for teen boys in foster homes, group homes, and homeless shelters. Backpacks will be delivered during the month of May – National Foster Care Month.
We are asking you to get involved and donate new and gently used backpacks and only new personal hygiene items for teen boys in group homes, foster homes, and homeless shelters. The new personal hygiene items requested for teen boys are:
toothbrush
toothpaste
mouthwash
hand sanitize
deodorant
soap
lotion
During the month of May – National Foster Care Month – we take the time to acknowledge foster parents, family members, volunteers, mentors, policymakers, child welfare professionals, and other members of the community who help children and youth in foster care find permanent homes and connections. National Foster Care Month is a time for foster care advocates to renew our commitment to ensuring a bright future for the more than 400,000 children and youth in foster care. It is also a time to celebrate all those who make a meaningful difference in their lives.
The Children's Bureau, within the U.S. Department of Health and Human Services, funds the National Foster Care Month initiative each May through a partnership with Child Welfare Information Gateway.
Related Articles: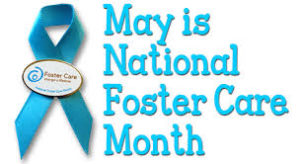 Nicki Sanders, MSW, is a travel and cupcake lover with a passion for self-discovery and career development. She has a strong background in developing and managing interns and successful internship programs. She is an accomplished manager, professor, coach, trainer, and group facilitator who has packaged her Master of Social Work degree and 20 years of diverse work experience into Packaged For Success, a full service training and professional development company.
© 2018 Copyright Protected. ALL RIGHTS ARE RESERVED.