In 1979, President Jimmy Carter proclaimed the month of June as Black Music Month.  The month-long observance, which was first inducted on June 7, 1979, was created to recognize and celebrate the historical influence African-Americans have had on the music industry and is intended to pay homage to the many artists, writers, songs and albums that have shaped American pop culture and the inspiring musical moments that have brought all citizens together.
On June 8, 2018, the First-Ever Global Hip-Hop Day was held in conjunction with the NYC Mayor's Office of Media and Entertainment, the office of The Bronx Borough President, and New York radio station Hot 97, and tool place in the Bronx to commemorate hip-hop's ability to unite people and create positive impact around the globe.
Music is a universal feature of the human experience. Every culture enjoys music and song, and those songs serve many different purposes. Humans use music to celebrate births, graduations, weddings, funerals and every special occasion in between. Music connects, calms, motivates, and memorializes. Good music is timeless and shared through generations. Really good music is sampled or remade by admiring artists.  Music has also been proven to have health benefits. Music can encourage hope, inspiration, and healing.
An article published on the "Get Healthy, Stay Healthy" website states that though more studies are needed to confirm the potential health benefits of music, some studies suggest that listening to music can have the following positive effects on health.
Improves mood. Studies show that listening to music can benefit overall well-being, help regulate emotions, and create happiness and relaxation in everyday life.
Reduces stress. Listening to 'relaxing' music (generally considered to have slow tempo, low pitch, and no lyrics) has been shown to reduce stress and anxiety in healthy people and in people undergoing medical procedures (e.g., surgery, dental, colonoscopy).
Lessens anxiety. In studies of people with cancer, listening to music combined with standard care reduced anxiety compared to those who received standard care alone.
Improves exercise. Studies suggest that music can enhance aerobic exercise, boost mental and physical stimulation, and increase overall performance.
Improves memory. Research has shown that the repetitive elements of rhythm and melody help our brains form patterns that enhance memory. In a study of stroke survivors, listening to music helped them experience more verbal memory, less confusion, and better focused attention.
Eases pain. In studies of patients recovering from surgery, those who listened to music before, during, or after surgery had less pain and more overall satisfaction compared with patients who did not listen to music as part of their care.
Provides comfort. Music therapy has also been used to help enhance communication, coping, and expression of feelings such as fear, loneliness, and anger in patients who have a serious illness, and who are in end-of-life care.
Improves cognition. Listening to music can also help people with Alzheimer's recall seemingly lost memories and even help maintain some mental abilities.
Helps children with autism spectrum disorder. Studies of children with autism spectrum disorder who received music therapy showed improvement in social responses, communication skills, and attention skills.
Soothes premature babies. Live music and lullabies may impact vital signs, improve feeding behaviors and sucking patterns in premature infants, and may increase prolonged periods of quiet–alert states.
Related: Nicki Loves Music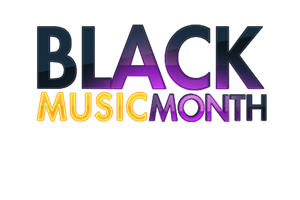 Nicki Sanders, MSW, is a travel and cupcake lover with a passion for self-discovery and career advancement. She has a strong background in developing and managing interns and successful internship programs. She is an accomplished manager, professor, coach, trainer, and group facilitator who has packaged her Master of Social Work degree and 20 years of diverse work experience into Packaged For Success Enterprises, a full service training and professional development company.
© 2018 Copyright Protected. ALL RIGHTS ARE RESERVED.