The end of year provides a great opportunity for self-reflection and strategic planning.
My word for 2018 was Implement.
My theme for 2018 was Apply The Knowledge.
I would say that I was successful in making both my word for the year and my motto for the year a priority. As I look back over the year, I realize that I didn't necessarily learn any new lessons but I revisited important old ones.
Mindset is Everything – What we think about we bring about. What we focus on expands. In 2018, I was very intentional about my thoughts, ideas, and requests. I have seen positive results manifest because of this mindset shift.
Consistency Is Key – Although I took more strategic action in 2018, I wasn't always consistent. As a result, my results were also inconsistent. In 2019, I am committing to being consistent in my efforts and activities
Record Your Achievements – It wasn't until the end of the year when I was able to pause that I realized how much I had accomplished in 2018. Unlike in years past, I had not updated my resume, bio, or professional portfolio as I usually do. I am back on track and practicing what I preach. I am breathing new life into these 'living' documents and once again recording my achievements and experiences as they occur.
Put Yourself First – 2018 was one of the busiest years I've had in a long time. At times I felt like I was on a hamster wheel – busy but not productive. I am a giver and a nurturer. As I continued to "give and go" I began to recognize the warning signs of burnout. I had to take time to reevaluate my life and my priorities. Self-care is back at the top of my priority list.
Be More Authentic – I am an introvert. I am a naturally private person who was trained (in social work) to maintain professional boundaries and monitor self-disclosure. What I realized is that it is easy for me to share great information with my clients, staff, students, interns, and mentees that is devoid of my unique perspective and experience. This realization has led to more clarity in my business focus and a name change that is more aligned with my personal and professional goals. Welcome to Nicki Sanders Consulting.
Related: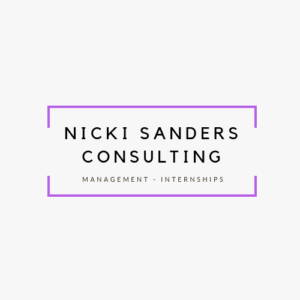 Nicki Sanders, MSW, is a travel and cupcake lover with a passion for self-discovery and career advancement. She has an extensive background in developing and managing interns and successful internship programs. She is an accomplished supervisor, professor, coach, trainer, and group facilitator who has merged her Master of Social Work degree and 20 years of diverse work experience into a thriving business. Nicki Sanders Consulting helps businesses increase employee recruitment and retention and helps managers uplevel their leadership skills.
© 2018 Copyright Protected. ALL RIGHTS ARE RESERVED.